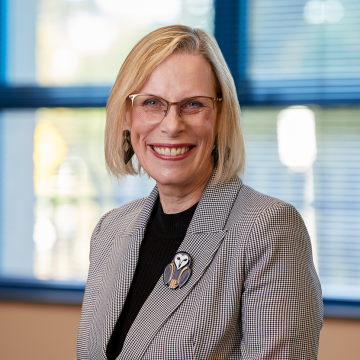 In previous editions of VSV Life, I have written about the review process that VSV has been involved in this term. The review process is undertaken by all government schools once every four years. Indulge me for a minute while I compare our school review to a series on a streaming service.
Imagine for a moment that our school review is a 6-episode season, with a possible two-part finale on the horizon. At this point we've completed the Pre-Review Self Evaluation (PRSE), Validation Day, and three field days. Now we find ourselves close to the conclusion—Episode 6, the Final Review Day! Just like any series, our school review has had its twists and turns, moments of suspense, and heartwarming developments. But it's in these final episodes that the depth and complexity of our school is being revealed to the school review panel.
In Episode 1, we introduced the concept of VSV to the school panel. The panel embarked on a critical examination of our key improvement strategies, our achievements and our challenges over the past four years. In subsequent episodes, they delved into various aspects of our work, from curriculum development to student learning and wellbeing, from community engagement to Collaborative Learning Teams. They observed online classes, clubs, seminars and were taken on a tour of VSV Online.
Episodes 2 through to 4 brought moments of insight and reflection. We worked together to explain and explore school programs and processes in focus group interviews. The brilliant cast has included students, staff, parents, and community members. All have impressed the panel in their respective roles. 
And now, we're on the cusp of the finale. This is where recommendations and reflections take centre stage and lead to the development of new goals and key improvement strategies for the next four years. The potential for another episode in the form of a second day to finalise the process is on the horizon. This is due to the complexity of our school.
As we near the end of this season, I want to express my heartfelt gratitude to the entire cast and crew. To the members of staff who have gone above and beyond, to our students who inspired us with their insights and to our parents and community members—thank you for being the stars of this show. Your dedication and enthusiasm are the driving forces behind the school.
So, as we eagerly await the possibly penultimate episode, I want to let you know I'm proud of the collective efforts that have brought us this far. Stay tuned for the conclusion when our goals and targets for the next four years will be revealed.
Wishing one and all a restorative term break. VSV will break up at 2:30 pm on Friday the 15th of September and resume on October the 2nd.
Subscribe to Virtual School Victoria
Receive updates of all the latest school, community, sports news and events.