1. Confirming my child's enrolment
All students must apply to enrol at the VSV each year, even if they have previously been enrolled. To enrol directly with us, students must meet our enrolment eligibility criteria. Learn more about VSV's eligibility criteria.
The yearly enrolment process is in place to ensure virtual learning is an appropriate mode for students and families at the time of their enrolment.
Read more about enrolment or to download the enrolment application forms.
Once your child's enrolment is confirmed, you and your child will receive a confirmation email which includes the contact details for your child's VSV Learning Advisor. It will also include your child's five-digit student ID number and a once-off password for your child to access the secure VSV Online learning environment.
2. Registering for VSV Connect
To register for VSV Connect click here. Enter your email address as supplied to VSV, and you will receive a verification email. Once verified you will be emailed your login details and a link to the site.
3. Purchasing required text books and learning materials
Teachers at VSV develop materials. However, parents and carers need to make sure that they buy the textbooks and additional resources needed for certain subjects before their child starts the course. These can be purchased from our recommended resource supplier, Campion Education.  View our book/resource lists and for instructions regarding how to place an order.
If your child's textbook or resource does not arrive in time, contact Campion Education to see how long the order will take, then contact your child's subject teacher to inform them of the delay. The teacher will be able to help your child get started in the meantime.
All students need  regular and reliable access to the internet. Most desktops or laptops are compatible with VSV Online and our online classrooms. Please keep in mind that for some subjects, an iPhone or iPad-like device (including Android tablets) will not be sufficient to meet the needs of the study. Where possible, it is recommended that more than one device is available if more than one child is enrolled at VSV in the same family. Read the full list of minimum technical specifications.
4. Setting up an appropriate learning environment
It is essential that your child has a space to study without disruptions. This includes:
a suitable study desk, which is located in a quiet area (preferably outside of the bedroom), free of distractions, with plenty of natural light
a computer with internet access
orderly storage of VSV materials and text books
a safe place for the storage of all completed work (hard copy or electronic). Copies of all work should be made before submission, regardless of whether work is being submitted in hard copy or electronically
a clear and visible copy of the student's timetable to ensure that both the student and parent/carer are aware of time allocations and work submission dates.
5. Contacting your child's learning advisor
All students enrolled directly at VSV will have a VSV teacher allocated as their Learning Advisor. For Primary students, this will be their class teacher.
The Learning Advisor is the main point of contact between the student and VSV. They will contact the student regularly to get to know the student and to provide support and encouragement throughout the year.
Once enrolled, each student will be contacted by their Learning Advisor who will ensure their students know they have a caring teacher to help them get started and complete their online orientation and assessment program.
School-based students do not have a Learning Advisor, as it is expected that similar support will be provided by their home school.
6. Helping your child complete their VSV orientation program
At the beginning of each year, students are required to complete an online orientation program. There are three different orientation programs:
Year F – 2 students will complete an Introductory Module
Year 3 – 10 students will complete the Launch Pad Program
Year 11 – 12 students will complete the 11 – 12 Orientation Program
As part of these programs, students will set up a structured weekly school timetable, devoting time each day so that they can complete the required tasks in all subjects. Setting a study timetable provides a great opportunity for parents/carers to work with their children to discuss setting realistic and productive learning routines and study goals.
Students in Years F – 10 participate in a variety of assessment activities in their orientation program in order to accurately identify their learning needs and develop an appropriate learning program. Students may be identified as needing a Personalised Learning Plan or a Personalised Learning and Support Plan. Subjects may be modified to accommodate the learning needs of students. Your child's Learning Advisor will work with you to develop your child's learning program.
7. Keeping track of student progress
Once you have registered and logged into the VSV Connect Portal, you will be able to view the amount of work submitted by, and returned to your child in each of their subjects. You will also be able to access the contact details of your child's teachers and download their school reports. (Reports are available online only).
If you have any questions or concerns about the work completed by your child, you are encouraged to contact their subject teacher directly.
Alternatively, we can organise a three-way meeting between you, your child and their teacher. These meetings can be arranged over the phone, via video conferencing or in person at VSV in Thornbury.
8. Supporting your child to get involved with VSV community
At VSV we recognise how important student interaction and involvement is. We provide a range of co-curricular opportunities for students of all ages to interact with and get involved in the school community. Activities include camps, excursions, social events, online student clubs and our Student Voice and Leadership Team. Parents and carers play an important role in making their children aware of the opportunities available and supporting them to get involved.
One of the best ways of finding out what is coming up at VSV is to read our regular e-newsletter. All students, parents and carers are automatically subscribed to this e-newsletter.
You can also register a different email addres.
We look forward to getting to know you and working with you and your child this year.
Parents Stories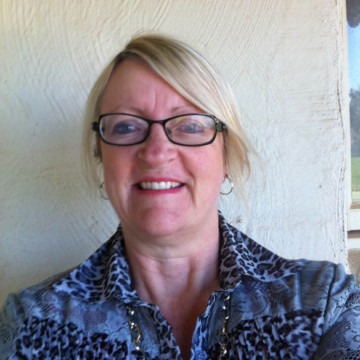 Meet Leanne
'VSV offered our daughter a way to successfully finish her secondary school education at a time when it looked precarious. VSV staff were amazing as they were able to provide the support, expertise, flexibility and understanding to see her through to successfully completing her VCE. She is now on the downhill run to her final two assignments of a double degree at Deakin University. VSV was the turning point which made the difference and as a family, we couldn't be more grateful.'
Former VSV parent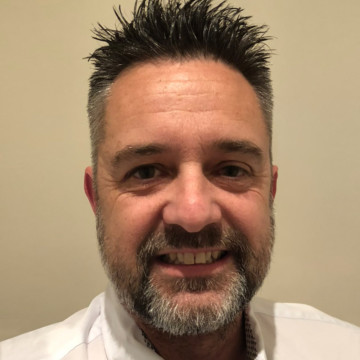 Meet Tony
'The transition for my daughter has been smoother than expected. The staff have been supportive and although the systems and technology have taken a little bit of time to learn and understand, they work very well. Overall it has been a very positive experience and one that I have no hesitation in recommending for families in similar situations to ours, that require the flexibility that VSV offers'.
Current VSV parent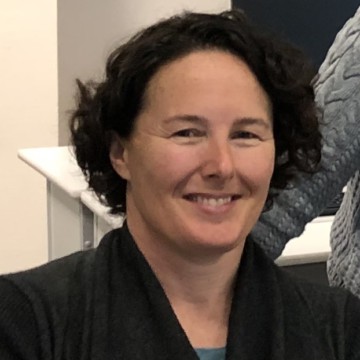 Meet Kellie
'For my son, who has auditory hypersensitivity, VSV has been such a positive change. Without all of the external "noise", he feels he is really learning and absorbing material for the first time in his high school career. VSV has also resulted in a huge reduction in anxiety levels.'
Current VSV Parent