Our four values – growth, empathy, respect and collaboration – are central to our community.
Supporting parents at VSV
Virtual School Victoria is committed to working in partnership with the parents and carers in our school community.
Our Family and Community Partnerships team provides a range of programs to help you support your child on their educational journey with us.
This includes:
Learning Advisors
A Learning Advisor is essentially your child's class or homeroom teacher. If you have any concerns about your child's learning, wellbeing or engagement, your Learning Advisor is the first person you should talk to. Parents/carers can speak to Learning Advisors about a range of issues, including their child's educational program and provide input into aspects of the school's operations that impact on their role as supervisors.
Wellbeing Team
Our wellbeing team is here to enhance students' wellbeing and support parents to secure strong local health supports. Good learning is built on good wellbeing.
Our wellbeing team includes psychologists, occupational therapists, student wellbeing coordinators and social workers who have extensive experience working with young people.
The team are available for either face-to-face meetings at Virtual School Victoria or conversations over the phone. If you'd like to chat with someone from the wellbeing team, you can either ask your Learning Advisor to put you in touch with them or email [email protected] or call 03 8480 0000.
VSV Parent Voice
VSV's Parent Voice team was established in 2019 and aims to support the school in improving educational outcomes for students. Parents/carers meet twice a term and meetings can be attended both online and onsite.
If you are interested in hearing more about VSV Parent Voice or keen to be involved, please contact Jordan Anderson, Leading Teacher Family and Community Partnerships at [email protected] or 03 8480 0000.
Parent Portal
VSV parents can access student information, parent orientation information and parent engagement resources via their VSV Connect dashboard.
Student Coordinators
Each year level Student Coordinator works closely with Learning Advisors, the Wellbeing team and other key staff at the school to ensure students' educational goals are met. They also maintain ongoing communication with parents/carers, students, subject teachers and Learning Advisors to ensure the successful implementation and completion of Personalised Learning Programs.
Please speak to the relevant Student Coordinator for prospective enrolment questions, subject selection advice and all general questions and/or feedback. You can contact the Student Coordinator by calling reception on (03) 8480 0000.
Connect Days and Better Together Days
Parents/carers are invited to attend the Connect Days (F – 9) or Better Together Days (10 – 12) that occur each term at VSV. These initiatives aim to build relationships and rapport between parents/carers, supervisors, students and teachers.
SMAP
The SMAP process enables teachers to identify students whose engagement or learning is at risk and ensure appropriate strategies are implemented to re-engage the student.
Enrolments
Our enrolment team is here to help you with all your enrolment enquiries. You can email them at [email protected] or call (03) 8480 0000.
Social Connections
VSV works hard to provide students with a range of online, onsite and offsite experiences to create connections between students.
The broad range of activities include:
camps
Connect Days and Better Together Days
Games Club
excursions
Futureworx (Pathways Week)
interschool sport competitions
Making Waves
online classes
onsite seminars and practicals
social entrepreneurs club
Student Voice.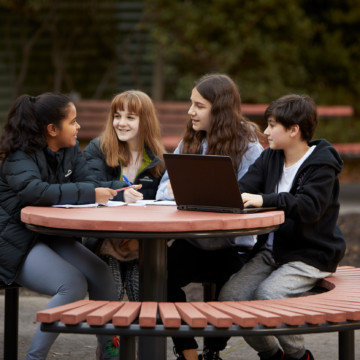 Partner Stories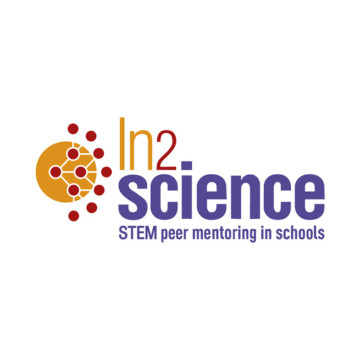 In2science
'In2science connects university student mentors to VSV students to extend their educational experiences in science, technology, engineering and maths (STEM) subjects. In2science mentors empower and guide VSV students' engagement in STEM, thereby enabling them to gain confidence as STEM learners, understand the real-world relevance of the STEM curriculum, and aspire to future STEM studies and careers.'
Dr Audrey Bester,
eMentoring Program Coordinator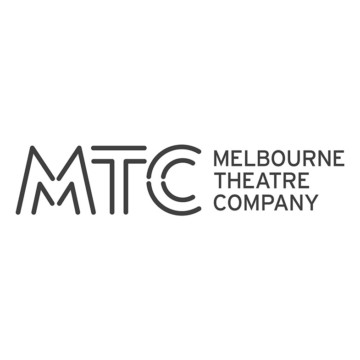 Melbourne Theatre Company
'MTC is thrilled to be collaborating with VSV at the cutting edge of online arts education. The expertise of VSV staff in online education technologies and pedagogy is enabling MTC to break down socio and geographical barriers to quality arts education, and extend its reach to all young Victorians.'
Virginia Lovett,
Executive Director and Co-CEO
Murrayville Community College
'Murrayville Community College has accessed Year 12 Australian Politics through VSV. We have found the blended learning model to be far superior to our past experiences with distance education. The mix of online lectures, that were accessible outside of regular school hours, made timetabling a breeze. It was also excellent that they were recorded so they could be reviewed. The teacher was responsive to our student's needs and the prompt feedback on student work was much appreciated.'
Natasha Mudie,
Principal