Over 20 Year 11 and 12 students recently attended the Art Making and Exhibiting excursion at the National Gallery of Victoria and Buxton Contemporary.
The exhibition enabled students to connect with other VSV students and learn more about the role of museums, exhibition design and artwork conservation. These are key requirements for their studies in this VCE subject.
Students' imaginations and creativity were also inspired at the Winter Masterpiece exhibition: Bonnard: Designed by India Mahdavi. Attracting critical acclaim, this exhibition has set a new standard for international exhibition design.
VCE Art teacher, Catherine Read, said the excursion paired well with an exhibition visit to Monash University Museum of Art earlier in the year. This experience provided students with access to a range of exhibition spaces in our vibrant Melbourne art scene.
Catherine said opportunities like this are valuable as they help contextualise online learning through real life experience.
VSV would like to thanks NGV's school's access program funded by Krystyna Campbell-Pretty AM and Familyfor providing our students with this wonderful experience.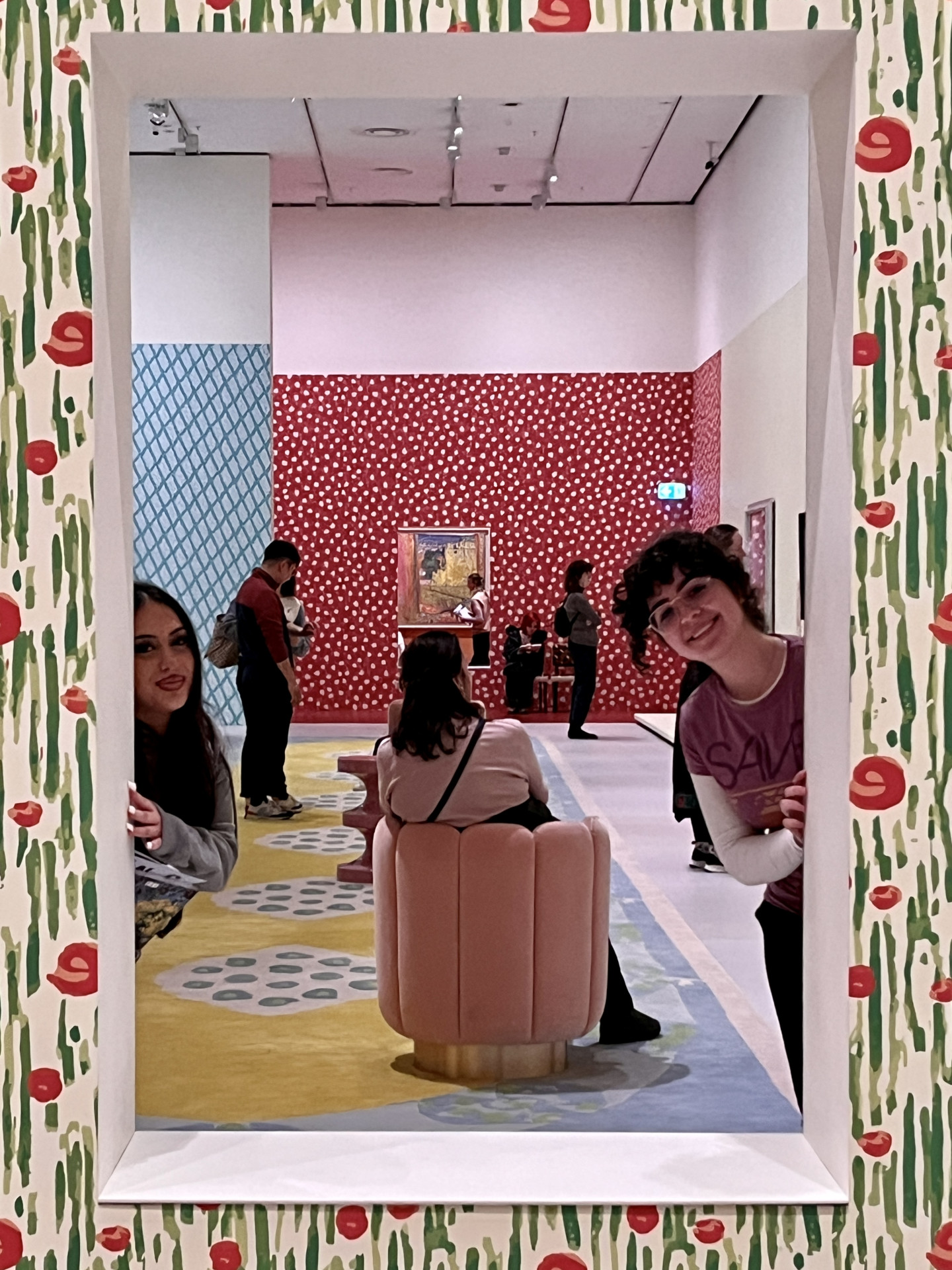 Subscribe to Virtual School Victoria
Receive updates of all the latest school, community, sports news and events.