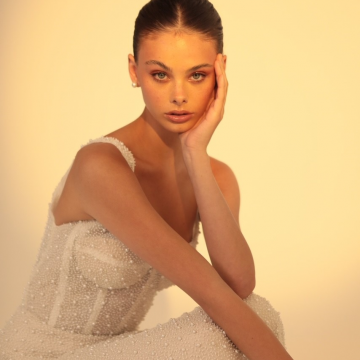 VCE student and model, Meika, has just relocated to New York after being scouted by a New York modelling agency. Here Meika reflects on the importance of respect, kindness and her love of chocolate.
What's been your biggest career highlight?
My biggest career highlight has to be living in South Korea at the age of 14 to work as a model. I got to work with some amazing brands.
Any tips for online learning?
Create a schedule! This has been amazing for me. Creating a weekly schedule helps me work out which classes can be completed when and where. If you have any issues with literally anything, contact your learning advisor. My learning advisor Lisa is amazing!
How do you stay grounded?
I have the most amazing family who have stood by me from the very start. They have taught me values such as respect, and equality. I'm so lucky to have my parents as role models. I tend to keep my modelling and personal lives very separate. I have found by doing this, it's easy to stay grounded.
Which VSV values do you identify with most and why?
Respect. My parents have taught me this my whole life. It's important to respect everyone around you, because you never know what someone is going through. If you're kind to someone, you have no idea how far your kindness may go.
Collaboration. In modelling you collaborate with so many people – stylists, photographers, creative directors, makeup artists and videographers-just to name a few! You have to learn how to work together to create the magic!
Who inspires you and why?
My mum. She has taken me to every modelling job I have ever done and helped me whenever I have needed it. She is the strongest woman I have ever met and I hope one day when I'm a mother, I'm just like her.
Favourite food?
My favourite food is chocolate. My mum jokes that she thinks I can 'sniff it out' because I always find it!
How do you feel about moving to New York?
I'm so excited! This has been my dream since I was a little girl. I can't wait to start this new chapter of my life and explore the New York fashion industry. It will be so cool to see how different it is from Melbourne!
Subscribe to Virtual School Victoria
Receive updates of all the latest school, community, sports news and events.