Jordan Shome, one of last year's winners of the Margaret Jessie Black Trust Fund, has used his great power of entertaining with great responsibility.
Affectionately known as Melbourne's dancing Hip Hop Spidey, Jordan voluntarily performs as Spiderman for children and young people who are unwell or have a disability through the charity Friend in Me.
'I connect to kids in a totally different way – I can do what others can't – and I want to use my gift to help others. One of the best things is to see a child smile and bring joy and hope into their world,' said Jordan.
'Everyone loves Spiderman. He's an amazing character and people can identify with the character. A lot of teenagers can relate to the Peter Parker character. He deals with the same struggles most regular people deal with. He normalises the challenges of life.'
Since winning the award, the VSV graduate has continued to help people in need.
'I zoomed and visited around 30 kids last year. As a performer you have to be flexible and work around different scenarios. For me that meant zooming when I needed to socially distance,' he explained.
'The biggest challenges of Zoom were trying to convey the same amount of energy as an in-person visit and working in a limited space.'

Jordan acknowledged that while it is amazing to help others, there are days when it does get hard.
'These kids fight battles every day. I wish I could do so much more to help them. I wish I could snap my fingers and things would be OK. These kids are the real superheroes.'
Jordan is using the money from last year's win for a movie-grade Spiderman costume that replicates the one worn in the latest Spiderman movie Spider-Man: No Way Home.
'Costumes are expensive, and I need to buy a costume for each new film. It's important that I keep up with what the kids are watching.'
Jordan is modest about his inspiring charity work.
'I get to do what I love. I suit up as Spiderman, see amazing kids smile and energise them. That is freaking awesome,' he enthused.
Every year, the Margaret Jessie Black Trust Fund is used to award grants to Virtual School Victoria students within three categories: Community, Equity and Cultural. Recipients of these awards are usually students with a worthwhile plan for community service, someone who has experienced disadvantage or a young person with some kind of exceptional skill or talent.

The winners of this year's Margaret Jessie Black Trust Awards will be announced at VSV's Awards Ceremony in December.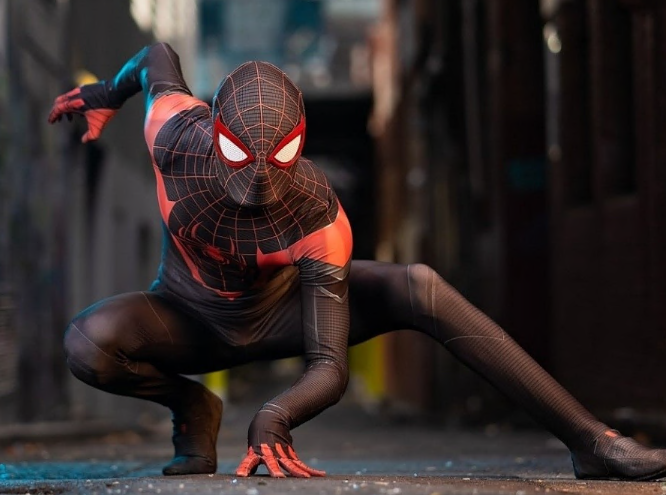 Subscribe to Virtual School Victoria
Receive updates of all the latest school, community, sports news and events.