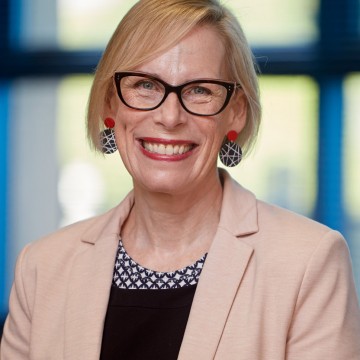 Change can be an unsettling thing. But it's how we adapt to it that really makes a difference.
It's been a difficult week for some members of the VSV community as a member of our community tested positive for COVID-19 and VSV is listed as a Tier 1 exposure site. We wish the affected person a speedy and full recovery and hope the time passes quickly for those in isolation.
I am one of those people in isolation. COVID isn't the only thing that has changed in my world. The outlook from my window at home has also recently changed. It has transitioned from a train line surrounded by parkland to a more brutal urban vista.
Not to be defeated, we have planted clumping bamboo in pots to soften the view while slower growing indigenous plants are given time and space to gain their ground.  I was interested to learn that bamboo is a symbol of strength and flexibility.  Its strength teaches us to stand upright, and its flexibility teaches us to adapt to the harshest circumstances. It seems a fitting plant for our times. 
The pandemic is undoubtedly a difficult time, and for most of us, unlike anything we have ever gone through before. However, we must not lose sight of hope and the bigger picture. The flexibility and strength of young people has never been more evident than in the past 18 months.
A Headspace survey revealed a majority of young people felt more empathy and compassion towards others as a result of the pandemic, and greater levels of gratitude.
What if this generation emerges more resilient? A group of young people, who like bamboo, have an extraordinary capacity to be flexible and strong – and stand upright – amidst the winds of change.
One of my deepest hopes is that the collective power of the VSV community will enable our students to thrive – just like bamboo.
Subscribe to Virtual School Victoria
Receive updates of all the latest school, community, sports news and events.