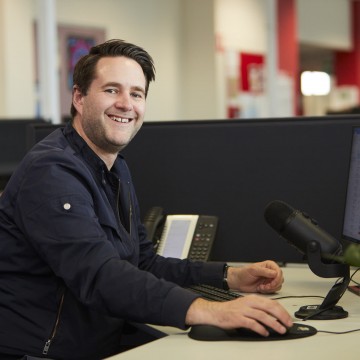 VSV senior school students, staff and parents recently participated in the Better Together Orientation Day. We had a fabulous turnout of more than 300 students and parents who all participated in the information and orientation WebEx presentation – it was great to see the lively online chat!
Highlights of the day included a welcome from Fiona Webster, VSV Acting Principal, and presentations by Georgie and Nathan. These ex-VSV students, who have both successfully secured positions at Monash University for 2021, spoke candidly about their experiences at VSV. They gave some excellent advice to our current VCE students regarding navigating the challenges of VCE; this included approaches to time management, making subject choices and applying for tertiary study.
Thanks to Georgie and Nathan and to all the students and families for their attendance and participation in what was a dynamic and informative orientation experience for all.
Subscribe to Virtual School Victoria
Receive updates of all the latest school, community, sports news and events.