VSV PTV Approved School Student ID cards are now available free of charge for VSV Students.
These cards can be used on public transport for proof of entitlement to student concession fares.
Students completing a VCE subject will require identification (ID) for their exams. These student cards will be an accepted form of ID during this time.
To request a student card, please email [email protected] with your postal address, full name and student number. You will need to include a clear headshot photograph of yourself (this can be sent digitally via email).
Alternatively, you can post your request to:
Virtual School Victoria
Reception
315 Clarendon Street
Thornbury, VIC 3017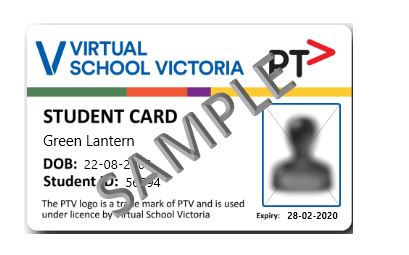 Guidelines for photos:
Show complete head and neck.
You can smile in the photo.
No filters.
Plain white or light grey background that contrasts with your face.
Appropriate brightness and contrast and show your natural skin tones.
Face looking directly at the camera and not tilted in any direction.
Hair off the face so that the edges of the face are visible.
Subscribe to Virtual School Victoria
Receive updates of all the latest school, community, sports news and events.