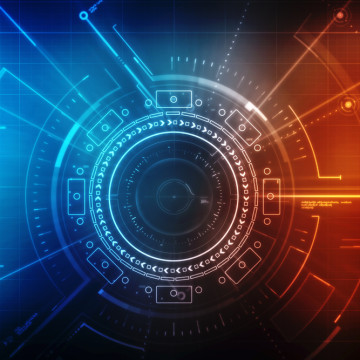 Year 9-10 Digital Technology
Overview
Discover the power of digital technologies in shaping a brighter world while navigating ethical complexities. Explore skills vital for success: critical thinking, creativity, collaboration, and computational thinking. Boost your technology and coding confidence alongside enhancing global impact awareness. Our course focuses on honing computational-thinking prowess, delving into digital-system insight and media literacy. Unleash your innovative potential with design thinking, crafting collaborative prototypes and inventive alternatives. Engage in immersive, hands-on learning, fostering a dynamic, fun, and ethical approach to solving real-world challenges. Welcome to a journey where curiosity thrives and your digital footprint transforms the future.
What do you do?
 Explore Wicked Problems and Sustainability Goals:
Understand complex challenges and sustainability objectives, aligning with the curriculum's emphasis on critical analysis and global awareness.
Analyse Digital Footprints and Online Presence:
Investigate personal digital footprints and online interactions, fostering media literacy and responsible digital citizenship.
Examine Online Systems and Diverse Technologies:
Delve into various online systems and technologies in line with the curriculum's focus on exploring digital systems and information representation.
Understand Digital Technology Functionality and Solution Design:
Gain insight into how digital technologies operate and learn to design practical digital solutions, connecting with the curriculum's core concepts.
Prototype Design and User-Centric Evaluation:
Develop prototypes and evaluate user-friendly solutions, aligning with design thinking principles and practical problem-solving.
Apply Data Analytics for Data Collection and Communication:
Utilise data analytics to collect, analyse, and effectively communicate data, addressing the curriculum's data literacy component.
Harness Computational Thinking for Real-World Problem Solving:
Apply computational thinking to solve real-world issues through problem-solving, algorithm design, and programming in line with curriculum goals.
What skills do you develop?
21st Century Skills:
foster critical thinking and innovative problem-solving
cultivate collaboration skills with a focus on design thinking
apply computational reasoning to troubleshoot complex issues
create software using block-based and GPL programming languages
navigate data analysis and informatics for informed decision-making.
Digital Literacy and Confidence:
manipulate and interpret data and information effectively
comprehend media messages and create impactful infographics
master digital technologies, spanning software and hardware realms
embrace the ever-evolving landscape of digital technology creation
Cultivate forward-thinking abilities for the future of technology.
Requirements
This course requires internet access to complete and submit work each week with programming tutorials completed using third-party websites.
Whilst the course will include some weekly readings from websites such as the eSafety Commissioner, there are no required texts.