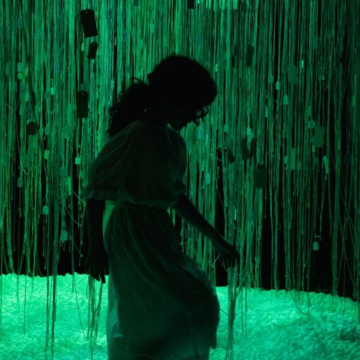 Year 8 Drama
Overview
The subject is run in collaboration with MTC (Melbourne Theatre Company). It's an exciting opportunity to learn about the Professional Arts industry and virtually meet real Actors, Playwrights and Directors. You will work with your Teacher to devise and perform a mix of virtual, live and installation theatre. You will make the creative decisions for this project. Through the creative process, you will learn about and apply your drama and theatre knowledge.
You will be able to perform if you choose. You can also contribute through script writing, technology use, stage management, designing and making costumes, props and sets. You can also learn about the technical aspects of theatre and installation.
What do you do?
In Drama you will:
participate in creative development workshops
explore the possibilities of virtual performance spaces
contribute to a virtual ensemble performance.
What skills do you develop?
You will develop skills in:
creativity
communication
collaboration
critical thinking
leadership
independent learning.
Requirements
Internet is needed to access this course. Work will be completed and submitted online weekly.