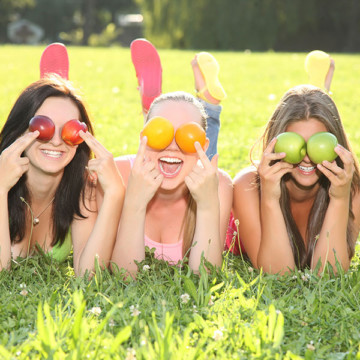 Year 7 Health and Physical Education
Overview
Year 7 Health and Physical Education is fun, hands-on and engaging. It helps you become the most active and health-conscious person you can be.
How can you study Physical Education online?
You will engage in the physical aspect of Physical Education by:
completing adaptive weekly tasks
sharing to an online forum called The Gym
completing a physical activity journal
adhering to the National Physical Activity Guidelines.
You will provide evidence in the form of pictures/videos and journals showing your regular participation in physical activity. You will also get feedback about your participation from your teachers and peers. You will actively seek ways to improve your skill and fitness levels.
In Health, you will look at:
successful goal-setting strategies
personal identity
explore the sexual and mental development of adolescents
nutrition in your life
emotions
basic first aid skills.
We aim to help you recognise the importance of a holistic approach to your health and wellbeing.
What do you do?
In Health you will participate in:
goal setting
anger management
working in groups
using skill rubrics
sharing reflections via discussion forums.
In Physical Education you will participate in:
uploading videos/pictures of your physical activity to The Gym
the 10,000 Step Challenge
developing training programs
yoga
multicultural games
winter sports skill development
interval training.
What skills do you develop?
You will build your:
physical capabilities
specific movement skills
spatial awareness
use of specific fitness and nutritional apps
communication skills
coping strategies
healthy-lifestyle skills.
Requirements
You must have access to the internet in order to access this course. Weekly work will be completed and submitted online. You will also need:
appropriate gear for participation in physical activity
appropriate apps for the different physical activities
access to the online learning environment
use of a pedometer.