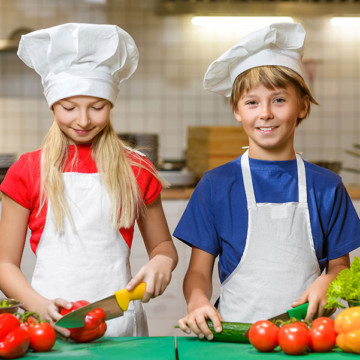 Year 7 Design Technology (Food)
Overview
In Design Technology food you will learn about basic food hygiene and safety, cooking processes, kitchen equipment, and the functional and nutritional properties of key foods. You will also learn about the Design Process and complete tasks to show your understanding of this process.
What do you do?
In studying this subject you will:
attend weekly online lessons
complete practical and written tasks
respond to a range of design briefs and follow the design process to create suitable dishes
complete practical productions following relevant safety and hygiene practices
select and use appropriate equipment and technologies to produce high quality designed solutions
analyse and evaluate design solutions
analyse the sensory properties of dishes produced
use technology to record and share practical work.
What skills do you develop?
You will develop skills including:
basic cooking skills
safe food handling and hygiene practices
research and problem solving skills
meal planning and design
time management and organisation
food preparation techniques.
Requirements
You will need to have access to a kitchen and a phone / camera to take video or photographs of your production work.