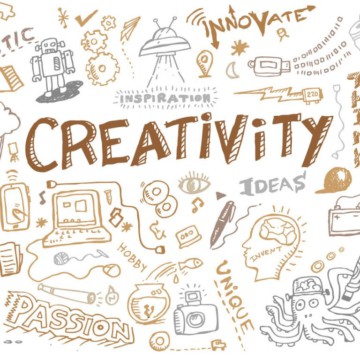 Year 12 Visual Communication and Design Units 3 and 4
Overview
Visual Communication Design is an ideal study to undertake if you enjoy drawing and designing for screen and print communications.
In Unit 3 you'll analyse how and why different drawings are used in visual communications from the three different design fields of communication, environment and industrial. You'll learn about the different methods, media, and materials and the design elements and design principles that are used to create visual communications and use these to produce a range of drawings that address the needs of a client wishing to create a product, advertisements, and an exhibition design for that product.
You'll also examine the design industry and the professional practice of three different contemporary designers from each of the design fields; communication, environment and industrial.
A big part of this study, beginning in Unit 3 then continuing throughout Unit 4, is the creation of your own design project where you'll write a design brief and go through the design process to solve two design problems in two different design fields for a client and their specific audience. You'll follow the design process to research, generate, develop and refine concepts, pitch your two designs to an audience for feedback and then create two distinctly different presentation outcomes.
Who is it for?
This is suitable for students who like to create 2D and 3D designs using a range of different digital and manual techniques. These designs are created for specific audiences and purposes set by a client (real and/or imagined). Students wishing to create 2D and 3D art directed by themselves are encouraged to investigate Art and Studio Art studies.
Students interested in communication (i.e. web/graphic/illustration/package) environment (i.e. architecture/interior/landscape/exhibition) and/or industrial (i.e. product/furniture) design would find this study beneficial. The final presentations produced in this study are two dimensional or scaled three dimensional models. Students wishing to produce 1:1 scaled products, such as furniture or clothing, should investigate the Product Design Technology study.
What do you do?
You will complete the following activities:
Design a toy, advertisements and an exhibition space for your toy.
Produce a range of different drawings, including technical (orthogonal – isometric – planometric – perspective) using manual and/or digital drawing techniques.
Use creative thinking techniques like brainstorming and SCAMPER to generate options for designs.
Use critical and reflective thinking strategies to choose the best designs.
Write a design brief, research other designs related to your topic and generate initial ideas for your designs.
Develop, refine and pitch your original designs to an audience.
Produce two distinctly different final presentations for your client and their audience.
Investigate local contemporary designers.
What skills do you need?
• An ability to use design software to create layouts with image and type
• An ability in freehand and technical drawing using instruments (manual and/or digital)
• NOTE: The above skills are explored and developed in Visual Communication Design Units 1 and 2.
Ideally students would have satisfactorily completed Visual Communication Design Units 1 and 2 before attempting Visual Communication Design Units 3 and 4.
What skills do you develop?
Critical, creative and reflective design thinking.
2D and 3D observation, visualisation and presentation drawing, including technical drawing.
Analysis of existing designs and designers.
Use of the design process to produce original designs.
Ability to pitch your designs to an audience.
Requirements
For digital drawings (including technical drawing)
Wacom/stylus/iPad
Raster based software (BYO or Adobe Edupass)
Vector based software (BYO)
For manual drawings (including technical drawing)
A3 sketchbook/paper
Soft greylead pencils (2B/4B/6B)
Soft colour pencils
Chalk/oil pastels
Graphic markers
Smooth bleedproof paper
T-Square
30cm ruler
30 and 45 degree large set squares
Technical drawing pens
Compass
HB pencil
Eraser
Other
Adobe Acrobat for managing digital folio pages
A3 presentation folio/folder with plastic pocket inserts for printed folio pages.
Vector and Raster software
NOTE: Government school students can access the latest versions of Adobe Photoshop (raster based software) Illustrator (vector based software) and Acrobat (PDF creator) for free using their eduPASS accounts.
Things to think about
Students working towards a high ATAR score should allocate at least 6 hours per week to complete coursework. All students will be required to keep an ongoing digital folio of their work online. Traditional work will need to be scanned/photographed to a high quality and imported into the digital folio template.
Copyright compliance is essential when collecting research. Having a reliable way to keep track of the websites you have accessed imagery from is important for compliant referencing.
Things to have a look at
Penny Jones (VCD 2022) Unit 4 SAT Pitch Presentation.