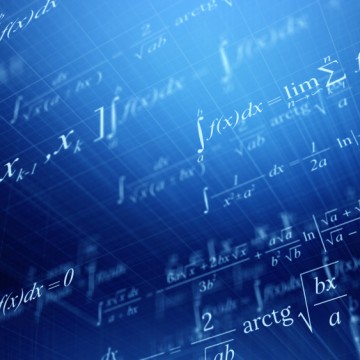 Year 12 Specialist Mathematics Units 3 and 4
Overview
In Specialist Mathematics Unit 3, you will learn about Logic and proof; Functions, relations and graphs, Vectors, Complex Numbers and Calculus. There will be a School-Assessed Course (SAC) at the end of Unit 3.
In Unit 4, you will learn how to solve Differential equations, Kinematics and Vector Calculus problems. There will be a SAC on these topics in Term 3. Next, you will learn about the distribution of linear combinations of random variables, sample mean and hypothesis testing. There will be a SAC on Statistics and Probability at the end of Unit 4.
Who is it for?
This subject is for students who enjoy learning advanced mathematics.
The topics covered in Unit 3 and 4 will provide a good foundation for further studies in subjects at the tertiary level including Engineering, Mathematics and Computer Science.
What do you do?
You will access the Virtual School Victoria course via VSV Online and complete weekly quizzes and submission questions.
You need to complete the work assigned during the semester including the SACs if you want an ATAR score.
You can attend weekly online lessons as well as SAC and exam preparation seminars offered by your teacher.
What skills do you need?
Specialist Mathematics Units 3 and 4 assumes familiarity with the key knowledge and key skills from Mathematical Methods Units 1 and 2; the key knowledge and key skills from Specialist Mathematics Units 1 and 2; and concurrent study or previous completion of Mathematical Methods Units 3 and 4.
What skills do you develop?
The subject develops a range of skills including:
Deductive reasoning
Interpretation and application of algorithms in a variety of contexts including the use of pseudocode for representation
Application of vectors to particle motion and geometric problems
Requirements
CAS Technology:
For this study, you need access to a VCAA-approved CAS technology. VSV course notes are written using the TI-Nspire CAS and Casio ClassPad calculators, and Mathematica software. The textbook also contains instructions for TI-Nspire CAS and Casio ClassPad calculators. However, any of the listed VCAA-approved CAS technologies can be used
Further information on VCAA-approved CAS technologies is available on their website
If buying a new calculator, it is highly recommended to purchase a TI-Nspire CX CAS
Recommended Textbook:
Cambridge Specialist Mathematics VCE Unit 3 and 4 (2nd Edition)
You have the option to purchase the hardcopy and/or the digital copy.
You will need the following materials:
ruler
protractor
exercise book for your workings
Graph book
Things to think about
Specialist Mathematics is a very challenging, yet ultimately rewarding subject. Many of our students say that Specialist Mathematics is their favourite subject. You will need to develop a weekly routine to ensure you spend sufficient time to understand the concepts, to complete the required work and stay up-to-date. It is expected that you spend at least 5 hours per week on this subject.