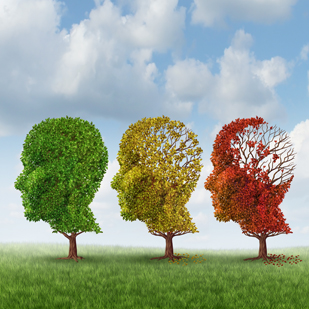 Year 12 Psychology Units 3 and 4
Overview
This subject examines the contribution psychological research has made to our understanding of complex human behaviours and thought processes. You will study the development of different psychological models and theories used to predict and explain the development of thoughts, feelings and behaviours. You will also learn to apply psychological principles to everyday situations, exploring areas such as nervous system functioning, learning, memory, stress, sleep and mental health. You will develop an understanding of the research methodologies that underpin all psychological research. Using this knowledge, you will participate in weekly practical activities, as well as design and conduct a research investigation on a topic of your choice.
Who is it for?
Do you want to understand why people behave the way they do? Do you ever wonder why you think and feel the way you do?
Do you want to raise your own questions about behaviour, then design and conduct research within your community to find some answers?
Would you like to work with people or pursue further studies in areas related to psychology or research?
If you have answered Yes to any or all of the above questions, then Psychology Units 3 and 4 may be a subject that you would enjoy.
What do you do?
Some of the activities you will engage in include:
Designing and conducting research through weekly practical activities, and reporting on your findings
Analysing and interpreting data, then drawing conclusions related to research questions
Evaluating the validity of psychological research, concepts and models
Applying psychological information, ideas and research findings to everyday life
You will be invited to attend incursions and excursions as well as participate in regular seminars held at VSV.
What skills do you need?
The skills you will need to begin this subject include:
Having a suitable level of literacy and numeracy to be able comprehend content and manage data
To be able to confidently and accurately apply fundamental scientific processes
What skills do you develop?
You will develop skills including:
The ability to develop aims and questions, formulate hypotheses and make predictions
The ability plan and conduct investigations
The ability to comply with safety and ethical guidelines
The ability to generate, collate and record data
The ability to analyse and evaluate data and investigation methods
The ability to critically evaluate research and draw conclusions from evidence-based arguments
The ability to analyse, evaluate and communicate scientific ideas
Requirements
You will require:
Internet access
Access to a minimum of two people within your community (either virtual or in person) to participate in research
Whilst it is not a requirement to have completed Units 1 and 2 Psychology, it is advantageous
Things to think about
Successful students have a solid background in written literacy and an understanding of data analysis. Students are required to complete weekly practical activities that are recorded in a logbook. Students are expected to dedicate 5 – 6 hours a week to study and be in regular contact with their teacher. Students are also expected to regularly participate in the online environment including reading weekly announcements in the class news forum and participating in weekly online lessons.
Things you can do now
Take a look at the VCAA Psychology website. Familiarise yourself with the 2023 Study Design and assessment criteria for Psychology Units 3 and 4. This site also offers useful support material and samples of past exams.
Please note that 2023 is the first year of the new Psychology study design, so there will be some support material and exam questions that are no longer relevant.
Go to the VCAA website for more information about this subject.
Things to have a look at
Introduction to Psychology
What does Psychology mean? Where does it come from? Hank gives you a 10-minute intro to one of the more tricky sciences and talks about some of the big names in the development of the field. Welcome to Crash Course Psychology!!!
Psychological research and experimentation
So how do we apply the scientific method to psychological research? Lots of ways, but today Hank talks about case studies, naturalistic observation, surveys and interviews, and experimentation. Also, he covers different kinds of bias in experimentation and how research practices help us avoid them.
The brain and how it works
In this episode of Crash Course Psychology, we get to meet the brain. Hank talks us through the Central Nervous System, the ancestral structures of the brain, the limbic system, and new structures of the brain. Plus, what does Phineas Gage have to do with all of this?