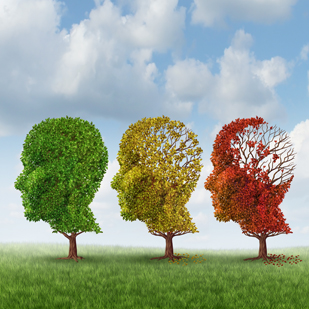 Year 12 Psychology Units 3 and 4
Overview
In Psychology Units 3 and 4 you will explore complex human behaviours and thought processes. You will develop an understanding of mental health issues relevant to today's society. Then you will learn to apply psychological principles to everyday situations. You will also develop an understanding of the research methodologies that underpin all psychological research. Using this knowledge, you will design and conduct a research investigation on a topic of your choice. Then you will present your findings in a scientific poster.
Who is it for?
Do you enjoy observing the behaviour of your friends and family?
Do you want to understand why people behave the way they do? Do you ever wonder why you think and feel the way you do?
Are you interested in understanding how we learn and remember?
If you have answered Yes to any or all of the questions above, then Psychology Units 3 and 4 may be a subject that you would enjoy.
What do you do?
Some of the activities you will engage in include:
designing and conducting research investigations, and reporting on their findings in a scientific research poster
analysing and interpreting data, and drawing conclusions related to research questions
evaluating how psychological concepts and theories relate to human behaviours
applying and communicating an understanding of psychological information, ideas and research findings.
You are invited to attend excursions to the Epworth Sleep Lab and the DAX Centre. You also have the opportunity to participate in regular seminars held at VSV, as well as weekly online lessons.
What skills do you need?
To be successful in this subject you need an inquisitive mind and a desire to understand more about human behaviour. Students should also have an interest in analysing and applying research methodologies to scientific investigations.
What skills do you develop?
You will develop an ability to:
investigate and inquire scientifically
apply psychological understandings
communicate psychological information and understandings.
Requirements
Internet is needed to access this course. All work will be completed and submitted online weekly.
You will also have to buy the following textbook:
Nelson VCE Psychology Units 3 and 4 (Third edition) Cengage Learning, 2016.
Things to think about
Successful students have a solid background in written literacy and an understanding of data analysis. Students are expected to dedicate 5 – 6 hours a week to study and be in regular contact with their teacher. Students are also expected to regularly participate in the online environment including reading weekly announcements in the class news forum and participating in weekly online lessons.
Things you can do now
Take a look at the VCAA Psychology website. Familiarise yourself with the Study Design and assessment criteria for Psychology Units 3 and 4. This site also offers useful support material and samples of past exams.
Go to the VCAA website for more information about this subject.
Things to have a look at
Extreme Animal Phobia
Specific phobia – tough guy afraid of a puppy!
How Stress Affects Your Brain
Dr. Phil and Doctor talk stress