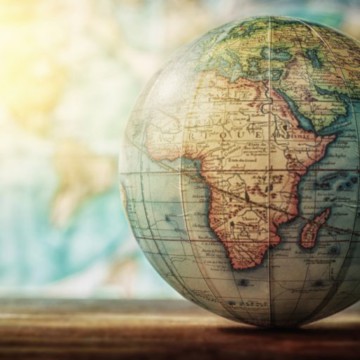 Year 12 Geography Units 3 and 4
Overview
Geography involves exploring and analysing our world to better understand places. Geographers ask key questions about what, where and why places have the characteristics they do. They also study changes that have occurred over time as well as what could and should happen in the future.
Who is it for?
Do you enjoy learning about the world you live in, collecting your own data through field work and evaluating the effectiveness of responses to change? If so, then Geography will allow you to do these and more.
What do you do?
In Unit 3  you will study deforestation and melting glaciers and ice sheets and consider responses to these at the local, global and national scale. You will also undertake a fieldwork investigation at Victoria Harbour in the Docklands. Please note: that attendance to the excursion is mandatory to achieve a satisfactory for this outcome.
In Unit 4 you will study the growth and change of world population and the issues and challenges facing a country with a growing population and a country with an ageing population.
What skills do you need?
There are no prerequisites but the following will be helpful:
good mapping skills
curiosity about the world around you
an ability to think critically and creatively.
What skills do you develop?
You will develop skills including:
map drawing and interpretation
data interpretation
time and project management
knowledge and understanding of global issues
evaluating the effectiveness of responses at the local, national and global scale and justifying these evaluations.
Requirements
Internet is needed to access this course. All work will be completed and submitted online weekly.
You must be in Australia during term 1 and be able to attend the fieldwork at Docklands, Victoria in week 6. Please contact the teacher if you have any questions about this.
Things to think about
Why study Geography?
Because Geography is about:
the world we live in
how the world is changing
your world and my world
the future of our world.
Things you can do now
Be aware of the world around you. If you see any information about the following subjects in newspapers, magazines, television or online, keep the references as they may be useful in your studies:
deforestation
melting glaciers and ice sheets
population.
Go to the VCAA website for more information about this subject.
Things to have a look at
Chasing Ice
200 Countries, 200 Years, 4 Minutes