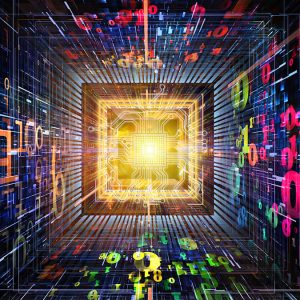 Year 12 Applied Computing: Software Development Units 3 and 4
Overview
Software Development focuses on the problem solving methodology to study an information system.
Analysis
This methodology begins with the analysis of the system. We look at how a system works; who uses the system; how users interact with the system; how the system processes data and what is produced by the system.
System design
When the analysis is complete the system design begins. System design is a detailed process which encompasses creating descriptions of the software. This means using mock-ups which show the features and functionality of the proposed software. System design also includes creating pseudocode and algorithms to describe the details for the initial design of the software.
In the design phase, you will also create evaluation criteria. Designers and clients will determine whether the software meets or exceeds the expectations of the client after the software has been operating for a given period.
Development
The development stage is where the coding begins. In this phase, you will write, validate and test the code. Once you have completed the testing, you will write the documentation. The user documentation will explain all parts of the software. It aims to help users when they need help with the software.
Evaluation
The final stage is evaluation, when you will gather data and compare it to the evaluation criterion. You will assess the expectations of reliability, ease of use, accuracy, cost savings time savings against actual results and compile them into a report.
As you can see, the coding phase is just a small part of the entire study. We do not expect you to become an expert programmer. This course is a study of the entire process of creating a new system for a client so we study all aspects of the process.
One programming language supported by VSV staff for this course is PHP 7. If you have a sound knowledge of another programming language, you can create your software module in that language. However, the alternate language must be capable of producing the results required by the assessment tasks and must be approved by VSV IT teaching staff. If you choose a language not supported by VSV IT, you will get little programming support from your teachers.
Who is it for?
This subject is for you if you have good IT skills and have an interest in coding. Many of the students doing this course already have fair to good programming skills.
The course will teach basic programming for students who have not previously created any code, however, learning programming for the first time will be quite demanding so you will have to be highly motivated to work independently and you will need sound math and logic abilities.
What do you do?
You will create a Software Requirements Specification, which fully describes what the software will do and how it will be expected to perform.
You will use a variety of design tools to create software specifications such as use case diagrams, data flow diagrams, context diagrams.
You will complete a range of exercises to develop your coding skills before creating a module that accepts data, manipulates data, validates data, saves data, retrieves data, allows data to be edited and resaves data.
You will create testing and evaluation criteria and use this to see that your program performs as expected.
What skills do you need?
While there is no specified criteria to enrol in this subject, you will need to have good math skills, and you should be able to use and apply logic as well as being self-motivated and resourceful.
The theory that we study in this subject will take a similar time to work through as Data Analytics and most other subjects. Learning the programming language is additional to the theory and will add significantly to your study time in Unit 3 if you have no prior programming experience.
What skills do you develop?
This subject will develop your logic skills, enhance your math skills, give you a better understanding of a holistic approach to problem solving and it will help you to become an independent learner.
Requirements
You must have access to the Internet in order to access this course. All weekly work will be viewed through VSV online and then submitted online.
A computer device with Windows 10 or macOS 10.14 or greater is required. A user account with administrator privileges is needed to install software. Note: iOS, Android, and Chromebook devices are not suitable for the variety of applications employed in this course.
The following textbooks are required:
VCE Software Development Units 3 and 4, first edition, Nelson Cengage, (2019)
Please note that this is a new course for 2020 and previous texts may not cover the new course.
Things to think about
This subject is not about teaching you to become an expert programmer. It will provide an insight into the business side of producing a software solution for a client. Programming is just a small part of this subject. The end of year exam does not have a programming task and focuses on theory alone. Your programming ability will be assessed in Outcome 1 in Unit 3 and in the School-assessed Task (SAT) in Unit 4. There are two additional assessments in Unit 3 and Unit 4 which do not involve programming.
The SAT is a 15-week project which starts in the middle of Unit 3 and continues through to the middle of Unit 4. There are four assessments for the SAT in Unit 3 and another four assessments for the SAT in Unit 4. It is essential that you keep to the submission deadlines for each of the eight submissions over this project. VCAA has set assessment reporting dates for these tasks that are close to the student submission dates. Late submissions are assessed as S or N but no score is recorded. A non-scored task will affect the subject score, so it is important that you adhere to the submission deadlines throughout both Units.
Things you can do now
If you want to get a head start, contact the VSV IT teaching staff and ask which programming language is being supported, buy the textbook and learn the basics of the language.
Learn to create a basic HTML web page (we use HTML web pages as the basic data input interface for the program you will be creating).
VSV IT teachers support PHP as the programming language for Software Development. You may use another programming language for this subject, but it must be capable of meeting the programming requirements as set out by VCAA and you must already be a competent programmer in that language. You will have to negotiate with your teacher if you want to use a language other than PHP. You will have to prove to your teacher that you have the skills to create a coded solution for the assessment tasks without programming support from your teacher.
It would be very advantageous if you start learning how to code using PHP.
W3schools is a great place to start to learn many program languages.
You could also learn about:
variables
the basics of the programming language
how to save data
how to manipulate sets of data, multiply, divide etc.
how to retrieve data
how to edit retrieved data and resave it
how to validate input data.
Go to the VCAA website for more information about this subject.