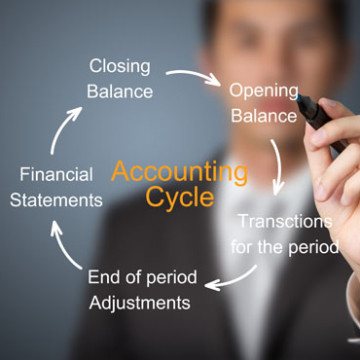 Year 12 Accounting Units 3 and 4
Overview
Accounting focuses on financial accounting for a trading business owned by a sole proprietor. The course also looks at the role of accounting as an information system. You will use the double entry system of recording financial data and prepare reports using the accrual basis of accounting. You will also use the perpetual method of inventory recording.
As part of the course, you will analyse and interpret accounting reports and graphical representations to evaluate the performance of a business. After this evaluation, you will suggest strategies to business owners to improve business performance. The accounting procedures will incorporate financial indicators to measure business performance, as well as the ethical considerations of business owners when making decisions. These considerations include financial, social and environmental
Who is it for?
This subject is for students who:
Have a passion for problem solving – enjoys doing puzzles or riddles
Are interested in how small businesses operate, particularly with their financial activities
Like to work with numbers in a financial & business context
Are detail oriented and pay close attention to small details
Have good Organisation and Time-Management skills
What do you do?
Activities you will engage in include:
practical exercises that will require recording in the general journal and ledgers
preparation of trial balance and final reports such as income statements, balance sheets and cash flow statements, which may be done manually and using technology
quizzes
reading comprehension tasks where students need to discuss how, why, what, when transactions are recorded and reported in the manner that they are
preparing budgets and analysing prepared reports to determine strategies of improving performance of the business.
What skills do you need?
To be successful in this subject you need:
Numerical competence: there's no need to be a maths genius but you must be comfortable with numbers.
Communication skills: you need to be able to confidently communicate technical information to others with no accounting knowledge. It is important to be able to communicate clearly at all levels of the business.
Problem solving: in Accounting you will often need to determine the best way to solve a problem. Sometimes Accounting can be like a jigsaw puzzle and you need to be able to put the pieces together. Accounting requires the ability to be able to analyse and interpret information and be able to find solutions to a problem or case study.
Reporting skills: in Accounting you will need to prepare statistical and written reports, providing advice to a business on how it should continue to operate.
Business awareness: when studying any business subject, but particularly in Accounting you need to be aware of what is happening in the business environment as this can have a direct impact on the way you answer questions in the area of analysis and interpretation. You need to keep up-to-date with current economic issues.
What skills do you develop?
Students develop interpersonal, teamwork and problem-solving skills. Students learn to analyse facts and figures and be able to interpret data given. They also learn how to apply technology in the accounting field.
Requirements
You must have access to the internet to complete this course. All work will be completed and submitted online weekly.
Things to think about
You need to have an interest in business and finance.
Having completed either Units 1 or 2 Accounting would be an advantage or recommended, so the student is familiar with some of the Accounting concepts covered in Year 12.
Students will be required to self-assess their understanding of the weekly work and their practice exercises.
Things to have a look at
Big Bang Theory's Sheldon talks about accountants
Big Bang Theory's Sheldon Talks About CPA
Learn more about what a career in accounting can look like
Want to be an Accountant? Watch this!