Year 11 Visual Communication and Design Units 1 and 2
Overview
In Unit 1 and 2 Visual Communication and Design, you will learn and develop the fundamental skills required to create effective and meaningful design.
In Unit 1, you will build up your manual drawing skills by learning how to create different types of technical drawings and about their purpose. You will also create observational drawings, practice your rendering skills and get creative when you improve the design of existing objects.
You will create your own surface design, whilst following a design brief. This will allow you to use digital programs to manipulate drawings and create an effective design for a client.
You will also research past and present designers, reflecting on their unique approach to either environmental, industrial or communication design.
In Unit 2, you will write your own design brief and follow the design process to create redesign an existing commercial product. You will draw on your manual and digital skills from Unit 1 by creating a presentation drawing of your final design. You will also develop promotional material for your new product in the form of posters and labels. You will analyse existing advertising and learn how to manipulate text and imagery to create bold, eye catching designs
Who is it for?
Visual Communication and Design is for students who enjoy drawing and designing.
This is for students who are open to learning challenging new skills, such as technical drawing, and trying their personal best.
It is for students who want to learn how to use a variety of techniques to create effective designs.
As designers, you will have to follow set guidelines and be given projects, just like designers in the 'real world!'
For students who find a blank page daunting, this subject will have you covered.
If you're creative, curious and organised, you will be suited to this subject.
What do you do?
Visual Communication and Design is a folio-based subject.
Each week, you will submit set tasks, receive feedback from your teacher and have the chance to make final changes to your work. Skills developed in Unit 1 are built on in Unit 2.
For assessment, you will collate your final weekly submissions into a digital folio for submission.
Activities include:
Developing a folio with a variety of manual drawing techniques.
Responding to a design brief and using digital software to make a creative surface design for a client.
Explore the Design Elements and Principles, learning how to apply them in different ways.
Redesigning a product to make it more sustainable by researching and problem-solving.
Designing promotional posters and labels.
What skills do you need?
There are no pre-requisites for this subject, however ideally, you should:
Be willing to have a go and show resilience when learning new skills.
Be organised and timely with regular submissions.
Feel comfortable with drawing, using tone and shading to render subject matter.
Have some experience with using digital design software.
Be able to reflect on your work or others by writing annotations.
What skills do you develop?
This subject will enable you to:
Apply the design process to a set task.
Strengthen your ability to communicate through visual methods, using drawing and manipulation of text and images.
Use both manual and digital design methods.
Use design techniques to develop and improve your original ideas.
Tackle design problems and develop your innovative thinking.
Create final presentation drawings of your designs.
Describe and analyse a variety of designs, others and your own.
Work independently and troubleshoot.
Requirements
You will need access to a camera (device or scanner), computer, internet, digital design software and hardware.
You will also need a range of technical drawing equipment and supplies, such as:
Rulers:
30-40cm Ruler
Set squares [30°/60° & 45°]
T-square ruler & drawing board
Protractor and Compass
Optional: Templates for circles, ellipse, curves (for use when drawing curved lines)

Drawing materials:
Lead pencils (varying grades: 2H – 6B)
Eraser
Fine-liner pens (varying thicknesses: 0.25mm, 0.5mm, 0.7mm)
Colour rendering supplies: coloured pencils and/or small set of water-based markers

Paper:
A3 size cartridge paper or sketchbook
A3 size folder to store work
Optional: A3 bleed-proof paper (for use when rendering with markers)
Things to think about
Visual Communication and Design requires quite a bit of equipment and that can be quite costly.
It is important to consider how you might obtain access to the practical equipment and materials for technical drawing, and computer programs.
You are responsible for staying on top of your folio work, photographing your work and making regular online submissions.
Things you can do now
Get organised: 
The best way to prepare for the study is to organise your materials. Try your best to obtain the technical drawing equipment and supplies listed.
This also includes access to a camera (device or scanner), unlimited internet access and design programs for drawing, rendering and manipulation.
Develop your skills:
Practice your observational drawing skills
Practice using tone and shading in drawings, try out a variety of methods (pencil, fine liner, etc)
Practice using colour to render your drawings
Play around with digital design software
Follow some online tutorials about drawing, shading, digital programs
Find out more:
Things to have a look at
Nick M, 2017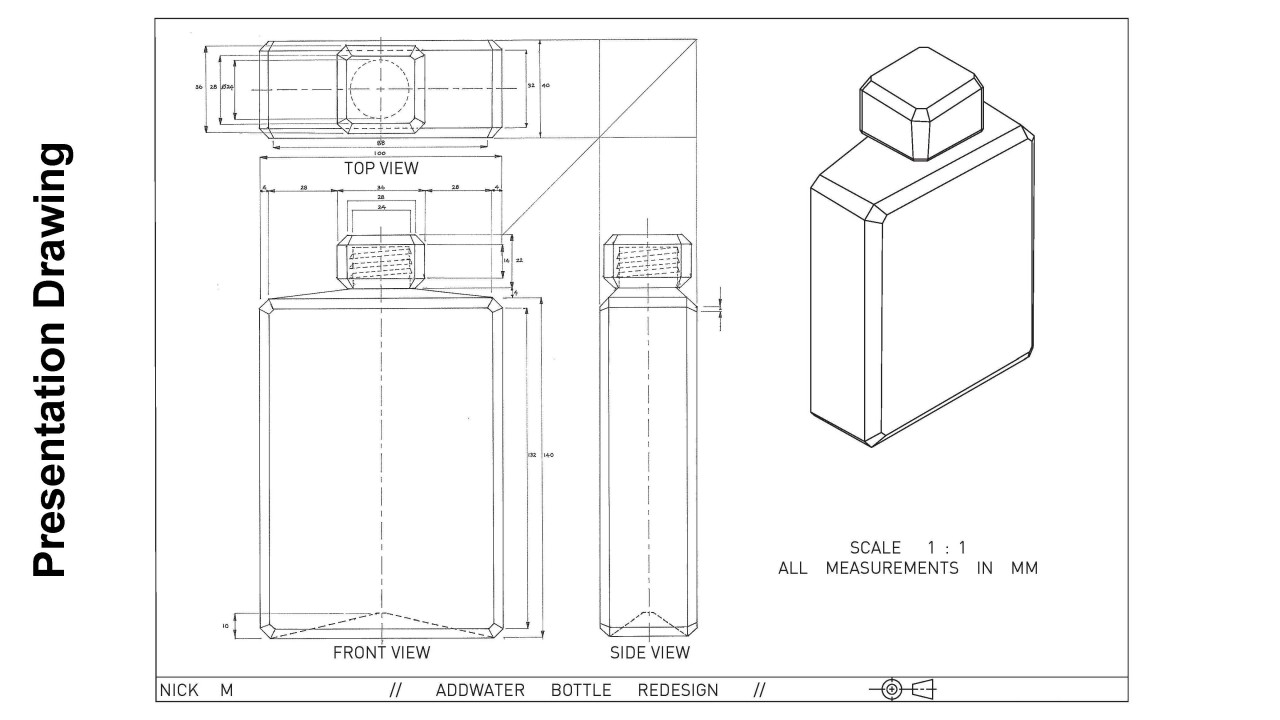 Emily M, 2022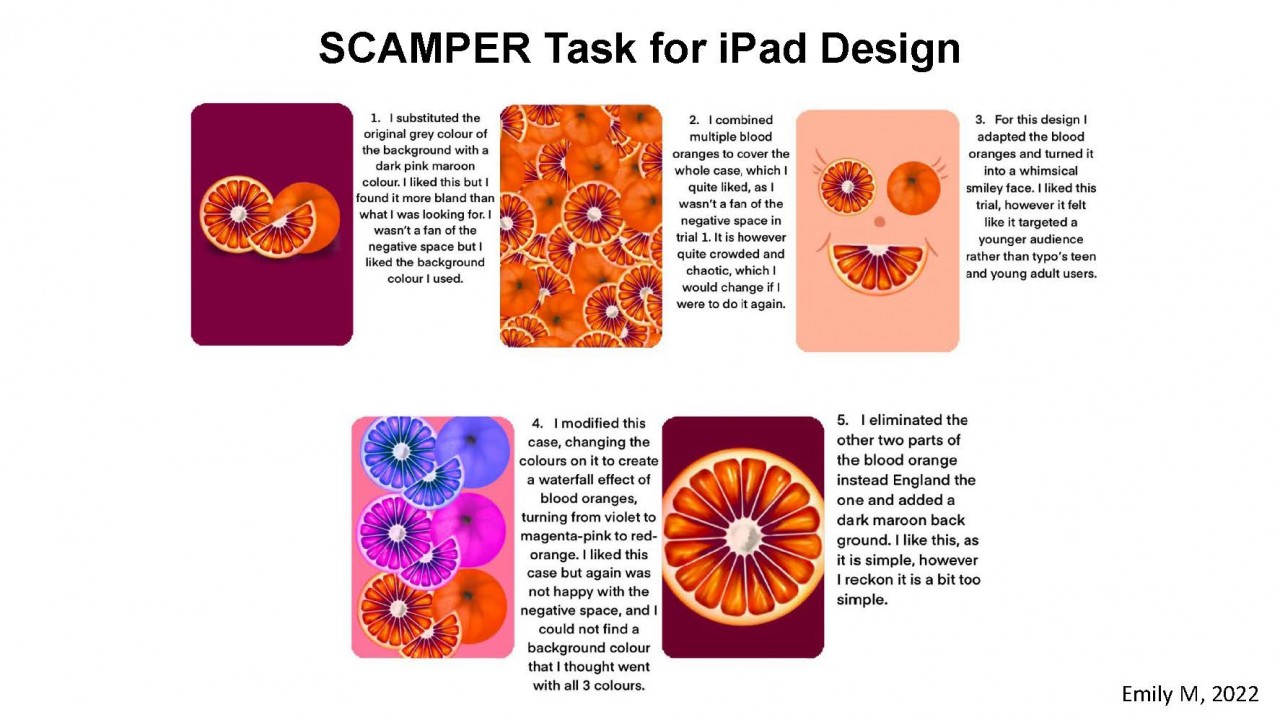 Tristan F, 2022