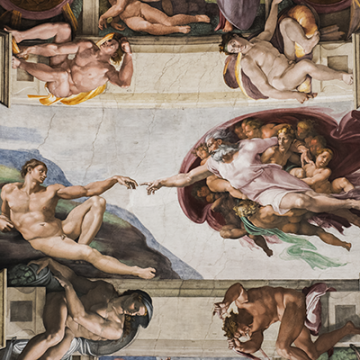 Year 11 Religion & Society Units 1 and 2
Overview
Have you ever wondered about the meaning of human existence, how to become a good person, what makes a spiritual experience, the meaning of death, or the nature of ultimate reality?
Across human history, different religious traditions and spiritualities have sought to provide answers to such questions. This study grapples with the influence that religions and spiritualities have had on societies, as well as how they have responded to societal change. Students will work with their classmates around the state to investigate how a variety of religious communities have provided answers to the big questions of existence and how we should live, via beliefs, rituals, and ways of life.
Unit 1 The Role of Religion in Society introduces the study of religion and spirituality, as an important part of our present-day Australian society where multiple worldviews co-exist. The unit explores the different aspects of religious communities over time, and their changing place within human societies. This includes a broad look at religious traditions across world history; as well as an emphasis on the place of religion and spirituality across Australia, including Indigenous Australian cultures.Unit 2 Religion and Ethics explores an overview of ethical theories – how we should act – and the ethical debates that religious traditions contribute to. The unit delves into how ethical decision-making is understood in today's society. This includes the nature of ethical authority in religious traditions, including sacred stories, beliefs and ritual. Students analyse what makes an ethical debate, including the contrasting ethical perspectives, judgements and arguments presented. This understanding is applied to ethical issues affecting Australians today.
Who is it for?
This subject is suited to students who are:
Curious about the big questions of life, and how different religions see them
Respectful of others in open and objective inquiry
Interested in the study of human communities and societies
Able to ask questions about the foundation of our beliefs and ethics
Wanting to develop nuance and empathy in their thinking
What do you do?
Each week, you learn about religious traditions and spiritualities through readings, videos and quizzes. You will ask questions and discuss what you learn with your classmates, both in online lessons and by other means online. You will personally reflect on what the class is learning and what other people think, as well as practising how to organise your own notes in historical sequence.
In every unit, we practice extended writing about religious traditions, denominations or spiritualities. In our assessments for each outcome, we bring together a variety of evidence to show our understanding of what we have studied.
What skills do you need?
You must have the courage to ask questions and be open to understanding different points of view.
What skills do you develop?
You develop skills broadly relevant to Humanities subjects, which benefit anyone working with a diverse range of people in society. This includes as the ability to draw on suitable evidence in reaching a conclusion about how human societies function. There is an emphasis on practicing empathetic and respectful discussion, including the ability to see things from differing perspectives.
Requirements
Internet access is required. You are required to be open to the religious perspectives of other people, although you are not required to have any religious affiliations or experiences yourself to complete this study.
Things to think about
You will be expected to participate in class forum discussions and attend online lessons. You will be reflecting on class discussions that involve diverse perspectives, and are expected to work with your teacher on strategies for how to do this. Aspects of this could be challenging or confronting for some people; if you have any questions or concerns on this matter, you are encouraged to discuss them with a VCE Religion & Society teacher before enrolling.
Things you can do now
Interview people about their worldview
Ask at least three people about how they answer the following questions:
How do you decide right from wrong behaviour?
What do you think happens to people after death?
How do you think your ideas about these questions formed?
Before beginning your interviews, consider how important it is for your interviewees to feel safe and accepted, no matter how surprised you may be from their answers.  For all of us, our worldviews and beliefs are central to our identity, so even if we strongly disagree with the ideas of others we need to listen with a non-judgemental and empathetic state of mind.
Things to have a look at
Video: Introduction to Religion & Society at VSV
Coming Soon!
This 10-minute video provides an overview of the history of world religions and the role they play in the human search for meaning.
Crash Course Sociology: Religion
An introduction to studying religious and spiritual traditions as social phenomenon.