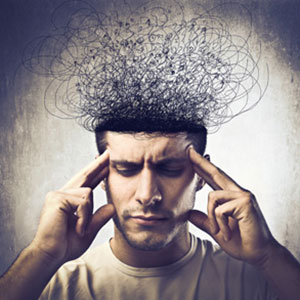 Year 11 Psychology Units 1 and 2
Overview
This subject examines the contribution psychological research has made to our understanding of the human brain and its functions. You will study the development of different psychological models and theories used to predict and explain the development of thoughts, feelings and behaviours.
You will also look at why individuals and groups behave in specific ways. In addition, you will perform self-directed investigations and apply what you have learnt.
Who is it for?
Do you enjoy:
knowing more about people
learning how psychologists understand people
learning how people function and interact in the modern world?
Do you want to:
find answers to your own questions, design ways of finding those answers, and conduct experiments to find those answers
go out into the community to find answers and gather data?
Would you like to go on to:
work with people, follow a course of study that can lead to higher degrees in many different fields
a career in professional psychology or psychological research?
Do you want to learn about:
how people have come to understand human behaviour
why people do what they do
how the brain functions?
What do you do?
Activities you will engage in include:
reading and evaluating both contemporary and classical research
watch weekly videos relating to the course content
completing weekly quizzes which give you immediate feedback
conducting a self-directed investigation in both Units 1 and 2.
What skills do you need?
you need to enjoy reading about psychological experiments and be able to critically analyse those experiments
you need to be able to collate results and understand how to graph and interpret data
you should have a solid background in literacy and the ability to interpret written information.
What skills do you develop?
You will develop skills including:
analytical thinking and understanding the report writing format in psychological research
understanding research methodology
conducting effective research and how to interpret the results, how to use statistics and explore and apply ethical issues
the ability to write in a clear, scientific manner
the ability to critically evaluate research and draw evidence-based conclusions
the ability to define and understand psychological key terms and concepts.
Requirements
Internet is needed to access this course. All work will be completed and submitted online weekly.
The following textbook is required: Grivas, J. (2018) Psychology VCE Units 1 and 2 (Eighth edition) Jacaranda.
Things to think about
Successful students have a solid background in written literacy and a grasp of number manipulation and data analysis. You are expected to dedicate 5 to 6 hours a week to study and be in regular contact with their teacher.
You are also expected to regularly participate in the online environment including forum posts, reading weekly announcements and participating in online lessons where possible.
Things you can do now
Look at the VCAA website and familiarise yourself with the study design and assessment criteria for Psychology Units 1 and 2.
Research methods are a key component through Units 1 to 4 and this book can also be used in Year 12. Complete the activities and review your answers from the back of the workbook.
Check out the videos below as they give a great overview into some of the topics we will be covering.
Go to the VCAA website for more information about this subject.
Things to have a look at
Introduction to Psychology
What does psychology mean? Where does it come from? Hank Green gives you a 10, minute introduction to one of the more tricky sciences and talks about some of the big names in the development of the field.
Meet Your Master
In this episode of Crash Course Psychology, we get to meet the brain and explore all the wonderful things it is responsible for.
Psychological Research
So how do we apply the scientific method to psychological research? Lots of ways, but Hank Green specifically talks about case studies, naturalistic observation, surveys and interviews, and experimentation.