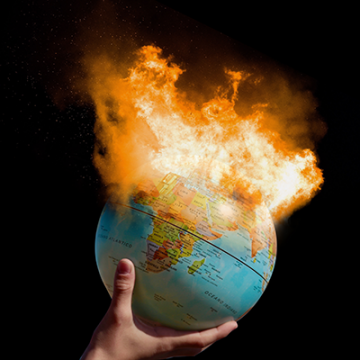 Year 11 Modern History Units 1 and 2
Overview
Modern History explores the significant events, ideas, individuals and movements that shaped the social, political, economic and technological conditions and developments that have defined the modern world.
In unit 1 students investigate the nature of social, political, economic and cultural change in the later part of the 19th century and the first half of the 20th century.
In unit 2 students investigate the nature and impact of the Cold War and challenges and changes to social, political and economic structures and systems of power in the second half of the twentieth century and the first decade of the twenty-first century.
Who is it for?
This subject is suited to students who are:
curious about the past
open minded when considering new ideas
willing to provide their point of view using persuasive evidence
passionate about learning how more recent historical events have shaped the world and continue to have influence today
considering studying a history subject in Year 12
What do you do?
You will be completing a range of historical learning activities such as analysing images and written sources. You will have the opportunity to create an independent research project on a significant topic, complete short answer questions and produce an essay. You will engage in forum discussion topics contributing your own thoughts and building on other students' commentaries.
What skills do you need?
You should have an enquiring mind along with an enjoyment of reading and sound English writing skills. These elements will help you to better understand and engage with the topics we cover in this subject.
What skills do you develop?
You will:
develop critical reading and thinking skills as you pull together historical evidence to form your own views of the past.
use weekly online content, as well as a variety of online resources, internet classrooms and class discussion forums to help expand your understanding.
develop an awareness of historical thinking skills while structuring written responses that are key requirements in VCE History subjects.
begin to understand how historical debates covered in this course still impact and shape our ideas, leaders and society today.
Requirements
You will require internet access. We recommend using a laptop or desktop device as this course is formatted and designed for these devices rather than tablets or phones.
Things to think about
Students who wish to do Modern History 1 and 2 will be examining periods of history in the 19th and 20th Century that contain events which may be distressful to some students. This includes the Holocaust, Cold War conflicts and Apartheid in South Africa. Whilst students will find warning messages within the course advising of possible graphic content, these events have been addressed within the context of the Year 11 History curriculum as advised by VCAA.
We expect students to allocate four to six hours per week of study towards this subject.
Student-specific weekly feedback is provided by your teacher, but students who fall too far behind in their weekly task requirements will not receive the feedback they need in order to consistently improve.
Things you can do now
All Quiet on the Western Front – Lewis Milestone, 1930, USA (film)
Cabaret – Bob Fosse, 1972, USA (film)
Cold War – Jeremy Issacs, 1998, USA (documentary series, 24 episodes)
Europa, Europa – Agnieszka Holland, 1991, Germany (film)
Gosford Park – Robert Altman, 2002, USA (film)
Metropolis – Fritz Lang, Germany, 1927, (film)
The Lives of Others – Florian Henckel von Donnersmarck, 2006, Germany (film)
The People's Century – exec producer Zvi Dor-Ner, 1997, UK (documentary series, 26 episodes)
The Pianist – Roman Polanski, 2002, UK (film)
Swing Kids – Thomas Carter, 1993, Germany (film)
Things to have a look at
The Holocaust Memorial Museum