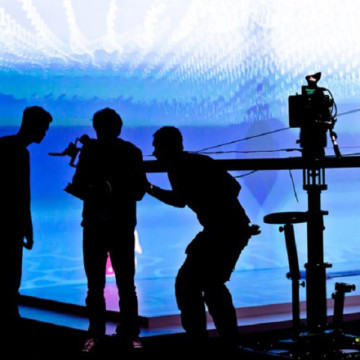 Year 11 Media Units 1 and 2
Overview
This Media course has both theoretical and practical components. It looks at media production, message creation, audience reception and the impact of new media technologies.
The theoretical components cover:
Representation: looks at how how media products are constructed – through selection, omission, construction and interaction. It then looks at how audiences receive and understand these media products.
Australian stories: explores how the structural features of Australian fiction and non-fictional narratives engage audiences. It also looks at how audiences read and consume those features.
Narrative, style and genre: looks at how media creators and producers construct realities and meaning with their narratives. It also looks at how audiences receive and consume those narratives.
Media and change: looks at new media technologies and how they are changing the way we receive and distribute information. It also examines the issues that result from these changes.
Media industry production: explores the stages of media production process. This includes the roles that specialists and the industry play in the development, creation and distribution of products.
The practical components cover:
Media forms or narratives in production: you will explore the stages of the media production process to create, develop and construct a narrative for a specific audience. You create your own media products based on a representation, using new media technologies and collaboration. You can select from the following media forms: film, animation, photography and print.
Who is it for?
Media is for students with an open and inquiring mind, who are both academic and creative.
If you want to further your knowledge and understanding of the media industry and create media products, this is the subject for you.
Media is the ideal subject if you have a passion for filmmaking, photography, digital design, communications, or animation. You should also be interested in how the media works and its influence on audiences.
What do you do?
Some of the activities include:
plan a media product, including a design plan and storyboarding
produce your own film, photography, animation or magazine
share your media experiences
interact and collaborate online with other media students
attend online media classes
edit and manipulate media texts to create meaning
construct written responses to films, documentaries and visuals
analyse advertisements, film/TV and print media.
What skills do you need?
There are no prerequisites, but you need to have:
excellent communication skills
excellent time-management skills
some experience with editing software such as Photoshop, paint, gimp, movie maker, Final Cut pro
some experience with using a DLSR or video camera.
What skills do you develop?
You will develop skills including:
applying the media production process to create, develop and construct narratives
analysis of the construction of media texts and their messages to an audience
critical thinking regarding the relationships between media technologies, media products and the society that produced them
analysis of the intentions of media creators and producers and the influences of narratives on an audience
working in a collaborative manner and to specific production roles.
Requirements
You must have internet access. You must attend online classes and own a headset with a microphone.
You will need access to the relevant equipment and software for your chosen media form, for example:
Photography medium: Hardware such as still camera and software such as Photoshop
Film/video/animation medium: Hardware such as a video camera, tripod and editing software such as Final Cut Pro
Print medium: Hardware such as still camera and software such as Adobe InDesign, Adobe Illustrator.
Things to think about
Media is very popular but also very challenging. In order to successfully complete both Units, you will need to commit to undertaking a substantial amount of work outside the course lessons. This work should focus on practicing and developing your skills in chosen mediums such as using Photoshop, filming, taking photos and editing.
You will also need to keep up to date with your weekly work submissions and keep in regular contact with your teacher. You should spend at least 6-8 hours a week on your media work.
You will submit your work online. You can communicate through phone, text, email, online lessons, screencasts and VSV Online. Your teacher can send links, extra resources, remind you of deadlines and respond to your questions quickly.
Things you can do now
Familiarise yourself with media/art products – e.g. advertising, music videos, photography, quality TV shows (HBO), YouTube videos, Tumblr, Instagram, short films, animations – and find inspiration for your own media product.
We highly recommend that you read and view all texts before the school year starts. You will be able to access a copy of The Dressmaker and Pan's Labyrinth once you have access to the course. However, you may want to get your own copy and view it prior to this.
The Dressmaker (film, 2015), director Jocelyn Moorhouse
Pan's Labyrinth (film.2007), director Guillermo Del Toro
Experiment with different software such as Photoshop, Final Cut Pro and create different media forms, such as films, photography, print.
Get started by looking at some of these tutorials:
Go to the VCAA website for more information about this subject.
Things to have a look at
Example of student short film
Example of student silent film
Example of student short film