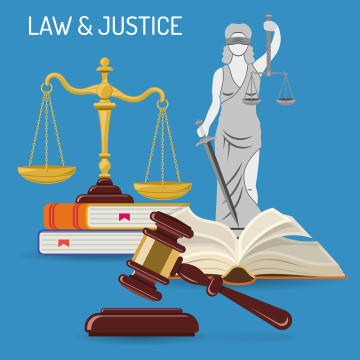 Year 11 Legal Studies Units 1 and 2
Overview
Legal Studies Units 1 and 2 is an ideal subject if you have an interest in the Australian legal system.
Unit 1 will focus on:
The presumption of innocence:
legal foundations
proving guilt
sanctions.
The emphasis of Unit 1 is on types and sources of law, the characteristics of an effective law, an overview of parliament and the courts and the principles of justice: fairness, equality and access. Key concepts of criminal law, the achievement of social cohesion, protection of individual rights, consequences including criminal charges and sanctions is also explored.
Unit 2 will focus on:
Wrongs and Rights:
civil liability
remedies
human rights.
The emphasis of Unit 2 is on how civil law aims to protect the rights of individuals. Key concepts of civil law, civil liability, dispute resolution methods, institutions and remedies as well as how human rights are protected in Australia and possible reforms is explored.
Who is it for?
Legal Studies Units 1 and 2 is for students who would like to gain an understanding of our legal system and how it operates. Students who enjoy learning through case scenarios will find subject engaging.
What do you do?
Skill building
note taking
class forums
online lessons
instructional Screencasts
quizzes
self-assessments
case studies
short answer questions
essays
reports.
What skills do you need?
You will need to have reading, comprehension and writing skills. The structure of this online course guides you through weekly work and activities.
What skills do you develop?
The 2024-2028 study design has a strong emphasis on application skills. Some of the core skills are:
define key legal terms and understand how to use them appropriately
describe, discuss, interpret and synthesize legal information
develop skills in explanation, justification and critical evaluation
apply legal knowledge and principles to relevant cases and issues
compare and evaluate aspects of the legal system.
Requirements
Internet is needed to access this course. Weekly work will be completed and submitted online.
Things to think about
Students will benefit from having an understanding of:
the difference between criminal and civil law
the role of the courts
the role of Parliament
what the Constitution is and how it protects rights
current legal issues in the media.
Things you can do now
Become familiar with the 2024-2028 Study Design.
View the Legal Briefs video What is Law? which refers to legal processes and procedures. It's a good starting point to reinforce any prior knowledge you may have on the legal system and begin to think about the principles of justice, equality and fairness.
Legal Briefs:
Go to the VCAA website for more information about this subject.
Things to have a look at
Victorian Law Foundation
The Victorian Law Foundation has collated an excellent bank of legal resources across Units 1-4. These include videos, downloadable PDFs and links to relevant websites.
County Court Website
Visit the County Court website. Here you can take a virtual tour and learn about the who is in the courtroom.