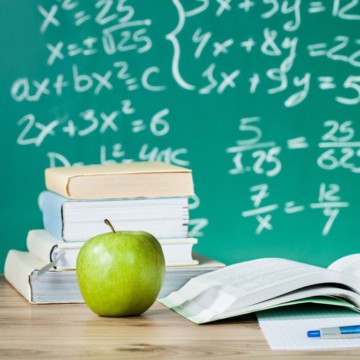 Year 11 General Mathematics Units 1 and 2
Overview
General Mathematics is the study of order, relation and pattern. These units of study, will provide you with a general level of Mathematics understanding.
The subject will also provide a good grounding for a wide range of educational and employment aspirations. This includes further studies at university or TAFE.
Who is it for?
The topics studied in this subject are:
algebra
functions and graphs
statistics
arithmetic
decision and business maths
data analysis and simulation
geometry and trigonometry
matrices
networks
What do you do?
The structure of this course consists of weekly set tasks, assignments and projects. Each week you are expected to read and practise exercises and complete work for submission.
These tasks are aimed at helping you achieve outcomes in a number of key knowledge and skills related to the Areas of Study. There is School-assessed Coursework (SAC) which must be completed during the year.
What skills do you need?
You are expected to have successfully completed Year 10 Mathematics. You will need to have a working knowledge of using a graphics calculator and Excel.
What skills do you develop?
The skills that students will develop in this subject are:
understanding of concepts and techniques drawn from the topic areas of number and algebra, geometry and trigonometry, graphs and networks, and statistics
ability to solve problems using concepts and techniques drawn from the topic areas
reasoning and interpretive skills in mathematical and statistical contexts
capacity to communicate the results of a mathematical or statistical problem-solving activity in a concise and systematic manner using appropriate mathematical and statistical language
capacity to choose and use technology appropriately and efficiently.
Requirements
Required Resources:
CAS technology:
If buying a new calculator, it is highly recommended to purchase a TI-Nspire CXII-CAS.
For this study, you need access to VCAA-approved CAS technology. VSV course notes are written using the TI-Nspire CAS and Casio ClassPad calculators. The textbook contains instructions for both TI-Nspire CAS and Casio ClassPad calculators. However, any of the listed VCAA-approved CAS technologies can be used.
Further information on VCAA-approved technology is available on their website.
You are encouraged to contact your Mathematics teacher for advice before purchasing a calculator.
Recommended Textbook:
Cambridge Senior VCE General Mathematics Units 1 & 2 (SECOND edition for 2023) [Peter Jones et al.]
You have the option of either purchasing the textbook or the eBook.
You will need the following materials:
ruler
exercise book for your workings
Graph book
Things to think about
You should have a good knowledge of the Year 10 Mathematics curriculum.
The expected workload is five to six hours per week. Assessment tasks and projects are a part of the Unit study. You are expected to submit all required work according to the submission timetable.
Things you can do now
To prepare for General Mathematics Units 1 and 2 you are encouraged to revise Year 10 Mathematics topics. You are also advised to revise the topic of Matrices if you have not previously covered the topic.
Go to the VCAA website for more information about this subject.
Things to have a look at
General Maths Song
Try this for a bit of fun.
Year 11 Maths
The IXL Learning website has revision activities, click on 'Matrices'. The website also covers all other topics in General Mathematics that might interest you.