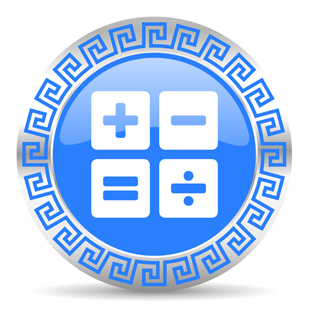 Year 11 Foundation Mathematics Units 1 and 2
Overview
Year 11 Foundation Mathematics Units 1 and 2 has a strong emphasis on using Mathematics in practical ways. So you will study mathematics you encounter in everyday life, at home, work, and study.
You will apply techniques, routines and processes involving:
Rational and real arithmetic
Lists and tables
Diagrams and geometric constructions
Equations
Graphs.
You will also learn to do these things with and without the use of technology.
Who is it for?
This subject is suitable if you do not intend to do Mathematics at Year 12. Foundation Mathematics Units 1 and 2 do not continue into Year 12. These two units are appropriate for VCAL students and VCE students to complete VCE unit requirements.
What do you do?
The structure of this course consists of weekly tasks, assignments and projects. These tasks are aimed at students achieving outcomes in a number of key knowledge and skills related to the Areas of Study. There are a number of graded tasks over the course of the subject.
What skills do you need?
There is a strong emphasis on the use of Mathematics in practical contexts that are encountered in everyday life, at home, work and study. You will be expected to use a scientific calculator and Excel spreadsheet. There is also an expectation to use various programs to produce a variety of graphs.
What skills do you develop?
This subject will help you to develop relevant mental and by-hand approaches to estimation and computation. You will further develop skills in the use of technology with an emphasis on numerical, geometric, symbolic and statistics.
Requirements
Internet is needed to access this course. All work will be completed and submitted online weekly.
Your will also need a scientific calculator, along with a ruler and protractor.
You should contact your mathematics teacher before buying anything.
Things to think about
The expected workload is five to six hours per week.
You will need to do graded tasks, end of semester tests and projects as part of both Units.