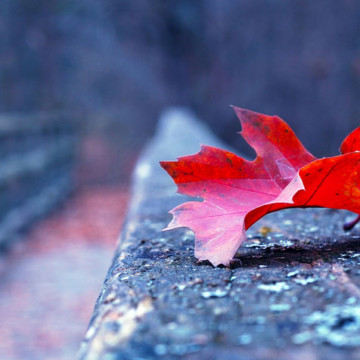 Year 11 Foundation English Units 1 and 2
Overview
Foundation English Units 1 and 2 are made up of the following Areas of Study:
Reading and viewing texts:
creating texts
listening to and presenting persuasive texts.
In Unit 1 (Semester 1), you will be reading and analysing a graphic novel, Persepolis, as well as watching and reviewing the film adaptation, then discussing which is the better version and using evidence to support your opinion. You will also use your study of Persepolis as inspiration for creating your own graphic novel, creating a character, cover and basic storyline.
You will be exploring and learning about the world of work, and building your skills in presenting yourself in the workplace. Finally, you will discover how to construct a persuasive speech, and then develop a convincing speech of your own.
Unit 2 (Semester 2) builds upon the skills you developed in the first semester. You will be looking at street art, and examining the history of graffiti in Australia and its use today. You will then develop a persuasive piece in which you argue whether it should be called art or vandalism.
You will also be reading and viewing a range of texts by and about Indigenous Australians, and will develop your own a creative response. Finally, you will be examining how video games are constructed. You complete a number of analytical and creative tasks, including developing a plan for a game of your own.
Who is it for?
Foundation English Unit 1 and 2 is one of the English subjects you can undertake in order to qualify for a VCE certificate.
This subject will appeal to you if you enjoy reading, watching, or playing films, TV and games, and wish to expand your skills in reading critically, thinking about social issues and expressing yourself clearly and creatively.
Foundation English has been developed in order to support students who are beginning at, above, or below the expected level for Year 11. While some students see Foundation English as a valid pathway to study at TAFE, the subject has been designed to allow students to enter mainstream VCE English in Units 3 and 4.
What do you do?
Activities you will engage in include:
reading, analysing and reviewing written and visual text
creating written and spoken texts for a range of audiences
developing skills in analysing and presenting an argument
preparing for the world of work.
What skills do you need?
You need to be able to read texts independently, write clearly and fluently and be able to participate in class discussions. If you are returning to education or have interrupted study experiences, you will be able to gain the necessary skills with practice and support.
What skills do you develop?
In this subject, you will develop the ability to:
read and evaluate texts and form your own interpretations of them
support your analysis with textual evidence
identify contention, arguments, tone and language devices within persuasive texts
compare themes, issues, and ideas between texts which explore related subject matter
present your own point of view to an audience in an engaging manner
write creatively for different mediums, audiences, and purposes.
Requirements
All work will be completed and submitted online weekly.
Semester 1:
Persepolis: A Story of a Childhood, by Marjane Satrapi, Pantheon Books (United States). You will need to buy this text. The film version is provided within the course materials.
Semester 2:
You will study poetry and a film relating to Indigenous Australians. These are given to you in the course materials.
Things to think about
To experience success with Foundation English, it is important to read as much and as widely as possible, not only what is required within the course. This will help you to strengthen all aspects of your language skills and let you see how other people express themselves when writing.
High-level writing does not end with the written page. Try to become aware of the way your favourite films, TV shows, games and comic books are written, by looking at what is said and what is not said; at how characters are made believable and relatable; and at how the writer works within the medium to fulfil your expectations and to surprise you. It is also important to take notice of current affairs and discuss your ideas with others.
Look at the other English courses available at VSV and consider whether you are best suited to Foundation English, VCE English, Literature, or English Language. If you are not sure, speak to a year level coordinator at VSV.
You need to complete at least three of the English units outlined above in order to be eligible for a VCE certificate.
Things you can do now
We highly recommend that you read and view all texts prior to the school year starting. You will be able to access a copy of Persepolis and The Final Quarter in the course once you have access to them, but you may wish to obtain your own copies and view before the course starts.
Persepolis (film, 2017), directors Vincent Paronnaud, Marjane Satrapi.
The Final Quarter (documentary film, 2019), director Ian Darling.
Read a variety of newspapers (e.g. The Age, The Australian and Herald Sun) to see how the same issue can be approached in different ways.
Go to the VCAA website for more information about this subject.
Things to have a look at
Visit the Visual Language Lab to see how we use the visual language every day
Learn how we use visual language every day