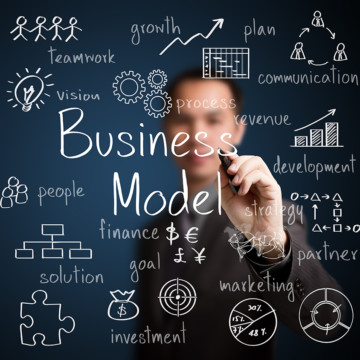 Year 11 Business Management Units 1 and 2
Overview
In Business Management you will learn more about the business world. You will also learn about business theories.
Unit 1 covers the planning of a business. All businesses contribute to the economic and social wellbeing of a nation. Therefore, it is vital to develop conditions under which new business ideas can emerge. This unit looks at taking a 'what if' idea and turning it into a reality. You will explore the factors affecting business ideas, the internal and external environments that affect how a business operates and the effect these have on planning a business.
Unit 2 focuses on establishing the business. It looks at the legal requirements to bring the business into existence, the establishment of financial record keeping and staffing the business. It also looks at how to promote and inform potential customers about the business. You will look at effective ways to market the business and the best way to meet the staffing needs of the business. It also looks at meeting financial record keeping requirements.
Who is it for?
This subject is for students who:
are interested in the business world
enjoy developing and implementing your own ideas
are thinking about starting your own business in the future
are already running your own small business or are working in a business
would like to work in business in some capacity in the future
would like to know more about how to run a business successfully.
What do you do?
In Unit 1, you will explore theories related to concepts in business management, such as characteristics of a successful business manager and factors that affect the business. You will also have the opportunity to develop an idea for a business by writing a business plan.
In Unit 2, you will look at legal requirements for a business, ideas about marketing and public relations, and the recruitment process.
What skills do you need?
You will develop the skills you need as you work through the subject.
What skills do you develop?
You will develop your ability to understand business theories and apply them to other businesses. You will also plan for your own business.
You will explore online learning skills and develop your understanding of answering exam-style questions.
Requirements
You must have access to the internet to access this course. All work will be completed and submitted online weekly.
A textbook is not required, but optional. Students can choose one of the following:
Key Concepts in VCE Business Management Units 1 and 2, Fourth edition (2016) or Fifth edition (2018) by Chapman, Dumovic, Richardson and Smithies, Jacaranda.
Cambridge VCE Business Management 1 and 2 by Julie Cain, Megan Jeffery and Gillian Somers. Cambridge University Press, Australia 2016.
Things to think about
Business Management is a popular subject that allows you to learn more about the business world. As part of the subject, you will learn about business theories.
By applying what you learn to a job you have or by discussing it with someone you know who works, you will understand the subject more thoroughly. Business Management will prepare you to run your own business or be a part of a business in future.
Things you can do now
Begin to analyse how well an organisation you are part of works. This could be a business, school or club. Would you do things in the same way? What could be done better?