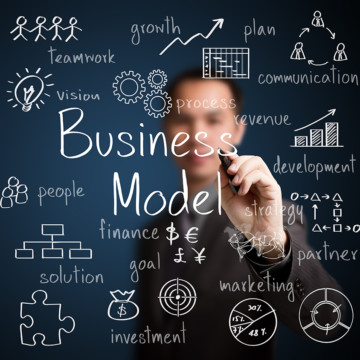 Year 11 Business Management Units 1 and 2
Overview
Business Management is a popular and accessible subject that doesn't require any specific pre-knowledge or skills. If you've ever considered owning or managing a business, or are interested in how businesses operate and the decisions they make, this subject is a great choice for you.
In semester 1, you will investigate:
the concept of entrepreneurship
the process of creating and developing a business idea
the factors inside and outside that may affect business planning.
In semester 2, you will explore:
the key legal and financial considerations when establishing a business
how a marketing presence supports the achievement of business objectives
the importance of staff and their management.
Who is it for?
This subject is a great choice for you if:
you would love to one day manage or run your own business
you would like to know how a business works
you want to learn how to develop a business plan and get started on developing your own business
you prefer 'real-life' or more 'practical' type subjects
you like applying what you have learnt to different situations and case studies.
What do you do?
Learn what it takes to develop and maintain a business and develop your own business plan.
Make suggestions and recommendations on what can be done to improve the success of a business.
What skills do you need?
An enthusiasm for learning about all types of businesses and applying your knowledge to real life business case studies and successful young business owners.
What skills do you develop?
identify business opportunities
research and analyse case studies and contemporary examples of business management applicable to planning a business
define, describe and apply relevant business management concepts and terms.
Requirements
You must have access to the internet to access this course. All work will be completed and submitted online weekly.
Things to think about
This subject is a great choice if you are interested in businesses and how they operate. Assessments in Business Management are centered around applying theory to practical scenarios. The focus in Business Management is 'precise and concise', no lengthy essays!
Things you can do now
Talk to anyone who is managing or running their own business about what it's like.
Have a look at the Study Design on the VCAA website – this tells you exactly what you will be covering throughout the year Pages – Business Management (vcaa.vic.edu.au)