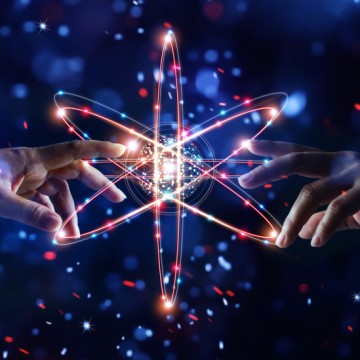 Year 10 Science
Overview
This subject will help you understand important scientific concepts and processes. You will also learn about the practices used to develop scientific knowledge. You will develop scientific knowledge, understanding and skills to make informed decisions about local, national and global issues, which could also lead to a science-related career.
In Semester 1 you will learn about:
what Science is and what scientists do
ethics in Science
the universe, stars, comets and the Big Bang theory while looking at evidence of an expanding universe
genetics – simple inheritance, DNA, chromosomes and genes (also how they are passed on and affect offspring)
forensics and DNA in forensics
atoms and elements (also how elements are organised in the Periodic Table)
reaction types and reaction rates looking at the collision theory
energy conservation, gravity and Newton's first and second law in physics.
In Semester 2 you will learn about:
ocean currents and their influence in climate
climate change and the greenhouse effect
mass extinction events and also their possible causes
evolution, genetic variation and the origin of new species
the theory of evolution by natural selection
kinematics looking at speeds, velocities and accelerations
how to run a Science Inquiry and present your findings in a scientific poster
What do you do?
Activities you will engage in include:
participating in group discussions – exploring real-life ideas and debates in Science
using diagrams and interactive activities to understand scientific ideas
investigating and researching scientific ideas and responding to questions
conducting experiments and presenting them in a scientific method, including in a scientific poster format
using technology to research and expand on topics presented
participating in citizen science projects
What skills do you develop?
By the end of the year, you should have developed skills to:
think scientifically
make informed decisions about lifestyles, environment and the kind of society you wish to live in
continue to develop your curiosity and a spirit of enquiry about the world around you
understand and undertake the construction of a scientific poster in preparation for VCE Science subjects.
Requirements
Internet is paramount to access this course.
You will use the Stile program and platform to complete and submit your work on a weekly basis.
Weekly WebEx online lessons will be provided to support the learning.
Students need to use simple equipment from around the home to complete projects and experiments.
VSV will send out a laboratory kit at the start of Semester 1 to be used for Semester 1 experiments.