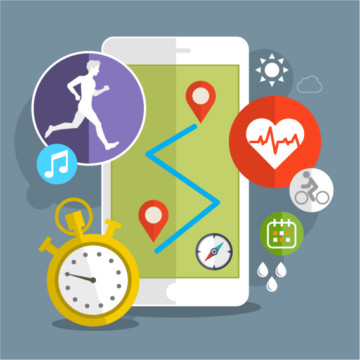 Year 10 Health and Physical Education
Overview
This course develops personal skills relevant to young people. You will achieve this by engaging in different types of physical activities and exploring real-life adolescent issues.
How can you complete Physical Education online?
You will engage in the physical aspect of PE by completing weekly tasks:
uploading to an online forum known as The Gym
completing an online physical activity journal.
You will provide evidence in the form of pictures/videos and journals showing regular participation in physical activity. You will also get feedback about your participation from your teachers and peers.
What do you do?
In Health, you will look at personal identity and risk-taking behaviours as well as explore the physical, social and mental development of adolescents.
Some topics you will explore:
the impacts of legal and illegal drugs
human skeletal, muscular and energy systems
first aid and CPR
nutrition
strategies and organisations that assist with mental health issues.
In Physical Education, you will engage in a variety of physical activities in order to promote lifelong skills and knowledge.
Some topics you will explore:
indigenous games and dances
personal fitness and training program
yoga and meditation
local facilities which promote physical activity.
What skills do you develop?
research and analytical skills
knowledge of personal training methods
ability to make informed and independent decisions about your own physical, social and mental health
developing an individual training program using technology in Physical Education
Requirements
Internet is needed to access this course. Work will be completed and submitted online weekly.
Things to have a look at
Welcome to Year 10 Health and Physical Education