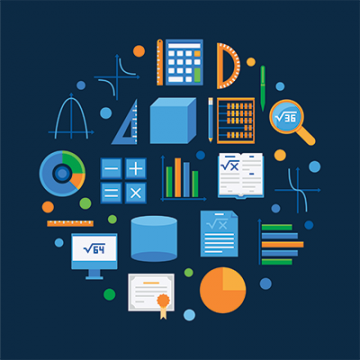 Maths For Living
Overview
The Year 10 Maths for Living course is designed for those students who do not intend to do the more advanced mathematics in VCE. It is an alternative year 10 mathematics course that can prepare you for Foundation Mathematics or General Mathematics in VCE.
Topics covered include:
Number skills and Algebra; consisting of Financial Mathematics, equations and graphs
Measurement and Geometry
Statistics and Probability
This course continues the study of Statistics and Probability from your previous Mathematics knowledge. It extends your learning of Pythagoras' Theorem and the applications of Perimeter, Area, Volume and Trigonometry.
You will explore topics through:
Practice exercises
Online lessons
Real-world based projects
From the valuable learning of Maths for Living, it can provide you with opportunities for your career pathway ahead.
What do you do?
You will undertake your studies working through the course material online and you will work with teachers and your classmates in online lessons that support your learning.
You will develop written notes as you work through the course. Learning spaces will be used to practise and build skills in preparation for working on weekly submissions and projects with a real-world focus.
What skills do you develop?
You will develop the ability to use a variety of tools and resources to build your learning skills. You will learn the value of different approaches to mathematical study and problem solving.
You will work in a variety of learning spaces, which will help you learn how you can measure your own understanding of new ideas.
Requirements
Internet is needed to access the course.
You will need the following materials:
ruler
compass
scientific calculator
protractor
exercise book for your workings
Graph book
Tools to capturing your written work
Go to the VCAA website for more information about this subject.