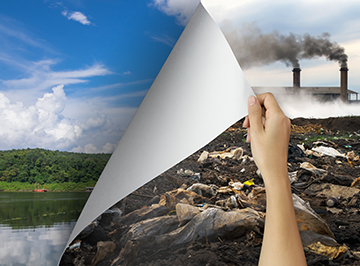 Environmental Science Unit 3 & 4
Overview
In Environmental Science Units 3 & 4 students evaluate the value of the biosphere to all living things by examining the concept of ecosystem services important for human health and well-being.
In Unit 3, students will explore environmental management from an Earth systems perspective, considering impacts on the atmosphere, biosphere, hydrosphere and lithosphere. Biodiversity is used as a lens through which to investigate the management of the Earth's biosphere, by examining the levels of biodiversity, the importance of biodiversity in the health of ecosystems, the provision of services for human well-being.
In Unit 4, students learn about the factors affecting climate, natural and man-made causes of climate change, and how energy use affects the sustainability of modern society
Practical exercises will enable students to generate, organize and present primary data about survival of selected species and organisms, climate factors and efficiency of energy sources.
Who is it for?
This is for students who want to learn how to save the world. The seemingly never-ending parade in the media of bad news about the environment does not give the full picture.
There are solutions to every problem and they have a lot to do with using the science to inform decisions.
Students will enjoy the practical exercises and analyses of situations that have implications for the health of local and global ecosystems
What do you do?
Analyse what threatens biodiversity.
Devise a management strategy for a selected threatened endemic animal or plant species.
Use a selected environmental science case study to see how sustainability principles are employed within environmental management strategies
Assessing climate modelling for its advantages and shortcomings
Planning a sustainable energy future
What skills do you need?
Completion of year 10 science
What skills do you develop?
Key sciences skills
Investigation design, data anlaysis,
Things to have a look at
The ABC news site dedicated to the environment
Following the Australian national broadcaster will keep you up to date with developments and news about the environment
https://www.abc.net.au/news/environment/
Breaking Boundaries, a documentary on Netflix
Understand the science of climate and be entertained
The ABC Iview collection
https://iview.abc.net.au/collection/165
The national Broadcaster has available documentaries on the broad topic of Science and Environment, it is possible that some of these will help with understanding of this course