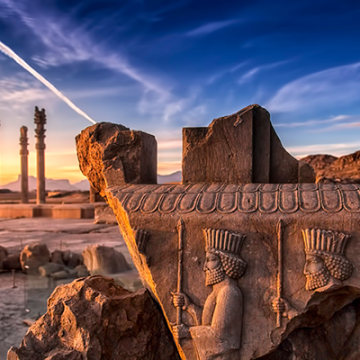 Year 11 Ancient History Units 1 and 2
Overview
In Units 1 and 2 Ancient History, you will develop your understanding of civilisation and how the first cities came into existence. You will learn about how ancient leaders used their authority and power to claim control, and the challenges they faced.
Unit 1 Ancient Mesopotamia, investigates the features of civilisations and development of civilisation in Mesopotamia, including features of early society, complex hierarchies, development in writing and political intrigue. The unit further explores and seeks to explain continuity and change in Ancient Mesopotamia through excavations into ancient cities, religious and scientific developments, the reigns of kings, and what led to the demise of civilisations.
Unit 2 Ancient Egypt, investigates Old and Middle Kingdom Egypt beginning with the settling of the Nile River and unification of Egypt, the role of kings, cultural practices and expression of the afterlife, the significance of Egyptian architecture and the Pyramids and the importance of archaeological remains of tombs and funerary complexes. This unit explores key Egyptian rulers and the political and religious powers of the king. The representation of royal power and propaganda is examined through literary works and tomb inscriptions and concludes with the emergence of another, more powerful civilisation removing the Egyptians from control.
Who is it for?
This subject is suited to students who are:
curious about how ancient people lived
open minded in challenging their views about the past
willing to argue their point of view using persuasive evidence
passionate about learning how ancient events shaped the world and continue to have influence in the 21st century
considering studying a history subject in Year 12
What do you do?
You will be completing a range of historical learning activities such as analysing artefacts, images and written sources. You will have the opportunity to create an independent research project on a significant topic, complete short answer questions and produce an essay. You will engage in forum discussion topics contributing your own thoughts and building on other students' commentaries.
In addition, you will consider different historical interpretations, debates and the diverse perspectives of people at the time through archaeological remains and discoveries still being made to this day.
What skills do you need?
There are no prerequisites for this subject, but the study of Ancient History requires a commitment to read regularly, the ability to critically analyse sources and interpretations, and to clearly express ideas in response to the weekly submission tasks. In addition, having a questioning and curious attitude, and good time management will help you to succeed in this subject.
These elements will help you to better understand and engage with the topics we cover in this subject.
What skills do you develop?
In the study of Unit 1 & 2 Ancient History you will develop the skills to:
ask and use a range of historical questions to explore the features and development of civilisations
analyse sources for use as evidence
identify historical interpretations about the features and the development of civilisations
identify the perspectives of people that lived in the ancient past
analyse the causes and consequences of the development of civilisations
explain how the features of Ancient civilisations changed and/or stayed the same
evaluate the historical significance of Ancient civilisations
construct arguments about Ancient civilisations using sources as evidence.
Requirements
Access to the Internet is needed to access this course. All work will be completed and submitted online weekly. The course and many supplementary activities are online.
Things to think about
Your weekly work will be a variety of tasks, which include: weekly readings, quizzes, history note-taking, skill building tasks, source analysis tasks, short answer questions, and attending online lessons.
SAC assessment tasks will include the following: a historical inquiry; evaluation of historical sources; extended responses; and, an essay.
You will also need to maintain regular contact and communication with your teacher.
Things to have a look at
Ancient History Study Design