Unit 2 Philosophy students recently visited the NGV Ian Potter gallery to deepen understanding of aesthetic value – the final main topic for the year.
VSV Unit 2 Philosophy class members travelled from across the state for a day of meaningful discussions, questions and aesthetic explorations.
Such explorations included:
• Is beauty an important attribute of a work of art? If so, what kind of beauty?
• Is the purpose of art to enable insight into truth? If so, how?
• Do great works of art convey a new vision of the world? If so, is there a difference between art and propaganda or advertising?
New possibilities for understanding were achieved through group discussions and actively listening to the reasons, interpretations and experiences of others.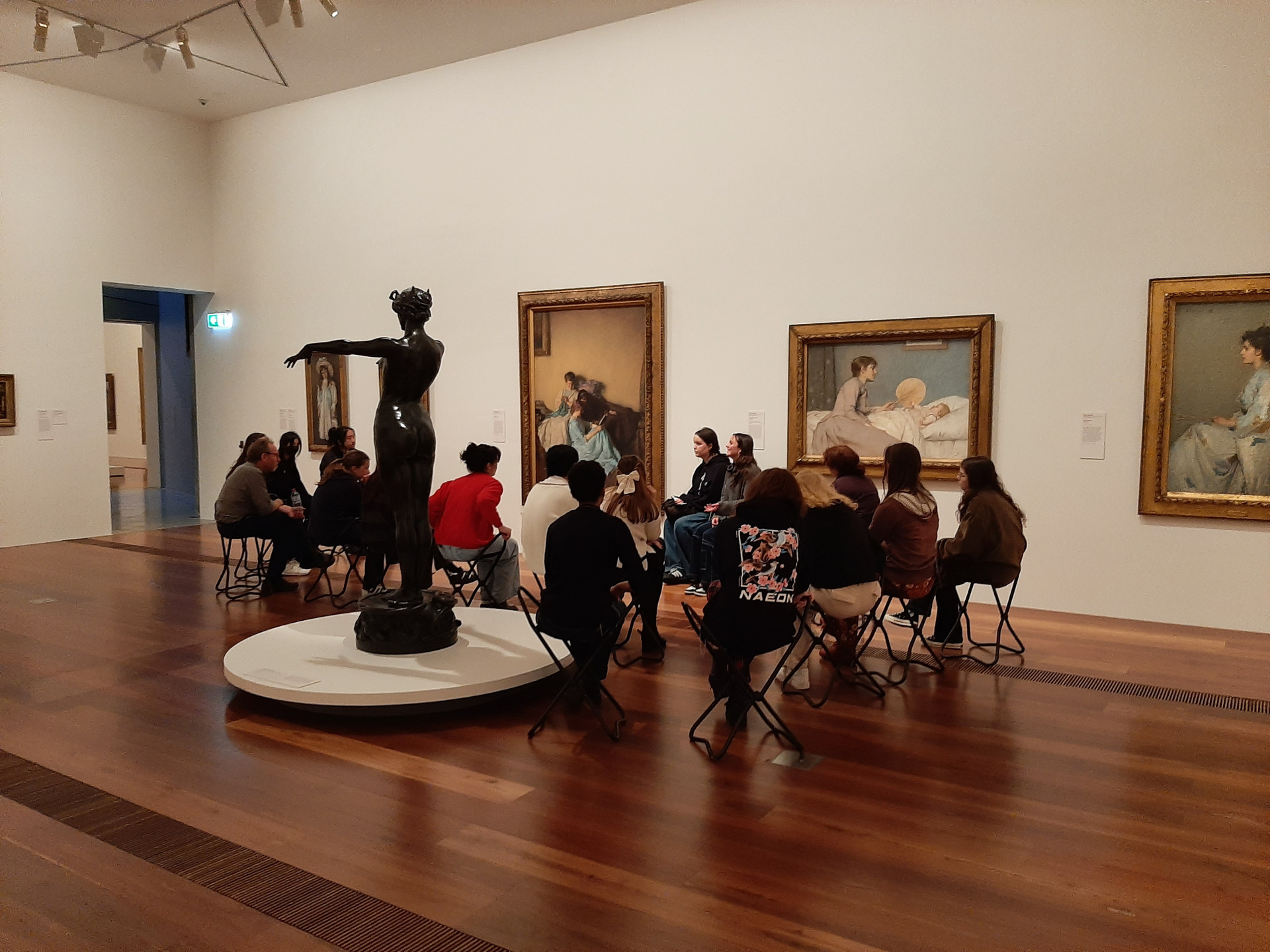 Subscribe to Virtual School Victoria
Receive updates of all the latest school, community, sports news and events.