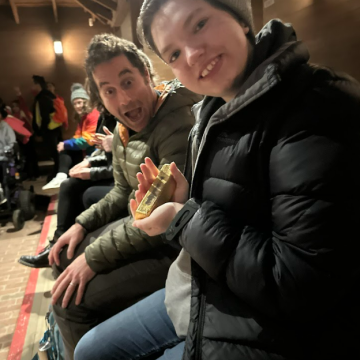 The VSV Duke of Edinburgh Club embarked on an exciting journey to Ballarat, in mid-May, immersing themselves in an exploration of the region's gold discovery history.
While learning about the transformative impact of the gold rush, students enjoyed various activities, including exploring underground mines and cooking delicious food. They also watched a captivating light and sound show and explored the picturesque Botanical Gardens and lakes.

Students are to be commended for their high spirits, supporting each other and also generously sharing laughter together.

Although their gold panning didn't lead to riches, a memorable demonstration allowed them to hold a $300,000 brick of gold.

The adventure showcased the club's passion for exploration, creating lasting memories along the way.
The Duke of Edinburgh Club meets at 1.00 pm on Fridays.
For more information on the club, please contact [email protected]
Subscribe to Virtual School Victoria
Receive updates of all the latest school, community, sports news and events.