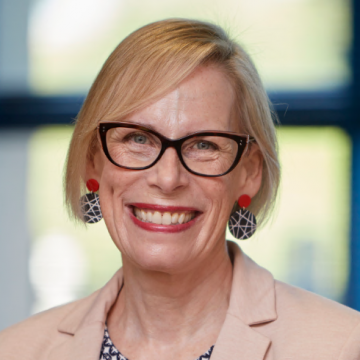 I'd like to begin our first e-news for 2022 by extending a warm welcome to all new and returning Virtual School Victoria (VSV) students and families. I am looking forward to getting to know you as the year unfolds.
This year is breaking all records for enrolments at VSV. We currently have over 500 additional children and young people who have chosen to study at our school.
In 2022 as we adjust to changing times, a major focus for VSV will be continuity of learning, wellbeing, and connection. The pandemic has highlighted the important role virtual learning can play when world events prevent attendance in regular schools. However, at VSV we were teaching and learning this way long before COVID-19 came along. When I talk about virtual learning I mean planned teaching and learning experiences that have been purposefully designed for the online environment using a range of information and communication technologies over an extended period of time. This is different to remote learning, which is essentially an emergency measure used to tide schools over until they can get back to predominantly face-to-face teaching and learning.

I would like to take this opportunity to congratulate the VCE class of 2021 on their wonderful results. Students who were aiming for an ATAR achieved an increased number of 40+ scores and many others satisfactorily completed the certificate to the level that allowed them entry into the tertiary course or vocation of their choice. The class of 2021 is also well represented in the VCE Season of Excellence with VSV students selected for Top Talks, Top Dance and Top Sound.

In this edition you can read about our impressive dux of 2021, Will, who was inspired by his VSV cohort, our alumni who won medals at the recent Winter Olympics, our LGBTIQ+ club, and a range of other stories.

May the year ahead be full of learning, growth and good health for everyone in the VSV school community.
Subscribe to Virtual School Victoria
Receive updates of all the latest school, community, sports news and events.