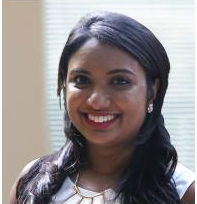 When Vani Manokaran accepted a role at Virtual School Victoria (VSV) after only working in physical schools, a number of her colleagues were curious to find out more about how a virtual school worked.
Vani was also curious – she knew this was an 'opportunity of a lifetime'.

'Virtual learning has been increasingly becoming more popular – but the pandemic took it to a whole new level. Lockdowns forced students around the world to learn from home, resulting in a dramatic increase in the use of online tools, including learning management platforms, videoconferencing and assessment tools.'

Vani points out that while technology is a key component of virtual teaching, it does not replace a great teacher.

'Good student engagement is critical to good teaching. Coming from a physical classroom environment that also offered some online delivery, I've learnt a lot about engaging students online since starting at Virtual School Victoria,' she said.

Here Vani provides tips for better engaging students in an online and physical school environment:
Establish a strong connection with your students and the team around the learner
Strong relationships can be formed by:
• Frequently addressing students by their name
• Regular well-being check-ins with students
• Being inclusive by providing broad examples that are suitable for students from diverse backgrounds
• Running meaningful feedback activities to learn more about students' interests so lessons can be personalised by focusing on individual students' interests
• Encouraging students to be active listeners by asking questions every few minutes
• Collaborating with students' families and practitioners and colleagues from mainstream schools whose students are studying with the school – never lose sight that it's important to address the whole student. For full-time VSV students, the school has a dedicated and caring team behind every learner and a specialist Student Wellbeing team is also available to help.
Look at engagement data
When you teach virtually it is difficult to pick-up on physical cues and body language, so you need to read the classroom differently to gauge how well students understand the subject matter and identify any obstacles.
This can be done by considering:
• How verbal the students are in class
• How much they participate in the chat box
• The amount and quality of work completed by students on the Learning Management System
• Attendance records
• Webex polls to gauge student understanding
• Students' use of webex functions, such as the 'hands-up' and clapping options.
Reflect
Virtual School Victoria's pedagogical model has a strong focus on people. The 'reflection' element helps our teachers continuously improve. Some ways our teachers reflect and constantly improve are by:
• Collaborating with other VSV staff to optimise the school's learning programs using best practice virtual learning techniques and user-experience testing
• Discussing how to do things better with colleagues – this can be face-to-face or in an online chat – so the team can benefit from each other's knowledge and experiences. Vani noted that VSV has a strong support network; 'when we ask for help someone always steps up.'

Vani points out that the pandemic has challenged pre-conceived ideas about what learning looks like in the 21st century.

'Virtual learning is a lot more complicated than setting up a Zoom account and continuing business as usual.

'There's a discussion now about how this is a golden era for education technology, digital transformation and virtual teaching. I'm excited about this changing world, and feel poised to be part of it with the new skills and experiences I have learnt at Virtual School Victoria,' she said.
Vani Manokaran is the Assistant Principal for the Victorian High-Ability Program at Virtual School Victoria. Prior to working at VSV she taught at a selective girls' school in Melbourne and overseas.

VSV's pedagogical model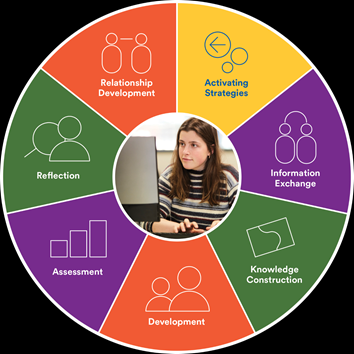 Subscribe to Virtual School Victoria
Receive updates of all the latest school, community, sports news and events.