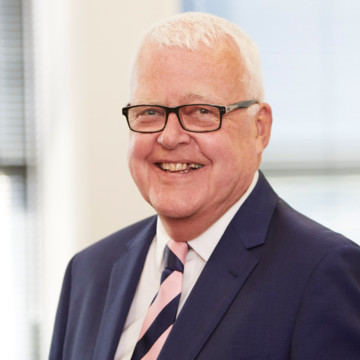 After six years at the school and fifty years in education, I will be retiring as Principal of Virtual School Victoria and from the Department of Education and Training this month.
As I said in my letter to the VSV community last week, it is an appropriate time to move on and spend time with my family. It has been fifty years of great joy and satisfaction; every day a new day to learn. The years have gone quickly despite the number of years it is. I am going to miss my time in education greatly.

In 2021 Virtual School Victoria anticipates an enrolment of 5100 students studying more than 280 subjects across Foundation to Year 12, supported by almost 300 teachers and educational support staff. There will be 22,000 high ability students in years 5 to 8 participating in the Department of Education and Training's Victorian High Ability Program (VHAP) delivered by Virtual School Victoria. In 2021 the school will welcome hundreds of international off-shore students to our programs as the Government responds to the impact of the COVID pandemic on international education. Into 2022 all VCE Subjects, other than VCE Languages, will be available at Virtual School Victoria through our leading role in Expanding the VCE into Rural and Regional Victoria initiative.
The most rewarding aspect of my six years at the school was to see nearly 24,000 students undertake subjects not offered in their own school or complete their entire educational program with us. For a significant number of these children and young people, Virtual School Victoria provides the opportunity for the successful participation in and completion of their education program that they otherwise may not have had. This is what I am most proud of; every child and young person has the right to pursue their educational dreams and to realise their potential. Schools and school staff have the moral responsibility and accountability to provide this.
It has been both an honour and privilege to be your Principal.
My very best wishes to each and every one of you. May you all have a safe and joyous holiday season.

Bretton New
Principal
Subscribe to Virtual School Victoria
Receive updates of all the latest school, community, sports news and events.